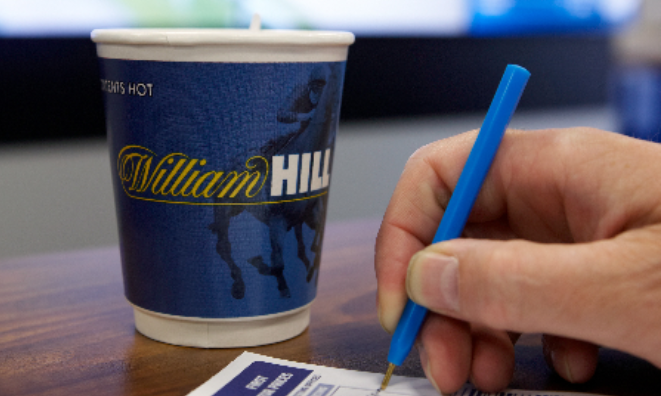 William Hill experienced 12 per cent growth for its online gaming division in 2017, a development that it attributed to a range of factors including improved user experience, new content releases, better customer acquisition and higher cross-sell rates.
It also added that the migration to the new desktop site which began in Q4 2017 is paying dividends as the new customers who are directed to the new site provide a favourable performance against a control group.
Group net revenue grew seven per cent to £1,711.1m, with 'adjusted' operating profit up 11 per cent to £291.3m. However William Hill's decision to take a £238m impairment charge on the value of its Australian business actually saw the operator report a pre-tax loss of £75m for 2017.
Gaming net revenue was up 12 per cent to £308.6m, with core markets up 13 per cent and non-core markets up 10 per cent. William Hill said that there were benefits from the launch of the single wallet in Q1, enabling a seamless movement of funds between William Hill and Playtech products, significant work on cross-sell product features and the introduction of daily 'must drop' jackpots with content from a new third-party provider.
Growth in active users was six per cent for the year. New accounts grew by three per cent and revenue per active user grew by six per cent over the year with the focus of marketing activities being on both acquisition and retention of customers.
It added: "Our mobile user experience improvements resulted in revenues from mobile devices increasing to 82 per cent of sportsbook net revenue (2016: 70 per cent) and 63 per cent of gaming net revenue (2016: 53 per cent).
Italy and Spain continue to perform well with sportsbook net revenue up four per cent and gaming net revenue up nine per cent in local currency terms, helped by new desktop and mobile casino sites in both countries and an increase in the number of regulated games to over 200 new titles.
However cost of sales increased faster than net revenue because of the higher proportion of growth coming from the UK, the introduction of the horseracing levy for online from April and the application of Remote Gaming Duty to gaming free bets from October.
Following its £6.5m Gambling Commission fine earlier in the week, William Hill is now making a major play for developing a 'sustainable' business.  It explained: "We are focused on improving our approach to responsible gambling to build a long-term, sustainable business for all our stakeholders, and especially for any of our customers who are at risk from problem gambling.
"We recognise that it is not enough to grow: we have to grow the right way."
"We recognise that it is not enough to grow: we have to grow the right way. That means acting in a sustainable way that takes account of all our stakeholders. We remain a company with commercial objectives but commercial gain should not come at the expense of being a responsible company. We are committed to treating customers fairly and openly, to protecting the vulnerable and to keeping crime out of gambling."
After the regulatory settlement with the Gambling Commission, William Hill also announced it is introducing 'new and improved policies and increased levels of resourcing' to improve its ability to ensure full regulatory compliance, committing to an independent process review.
It added: "We are fully committed to operating a sustainable business that properly identifies risk and better protects customers and we will continue to assist the Commission and work with other operators to improve practices in this area.
"We can and will do more to embed sustainability for the long term. In the months ahead we will be taking a number of important steps in key areas, including improving the transparency of our marketing and communications, increasing responsible gambling measures and enhancing our stakeholder engagement. We will update on these measures in due course."