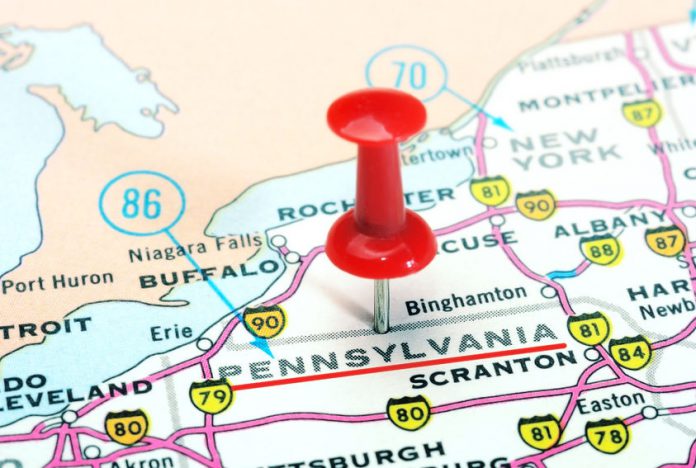 Greenwood Gaming and Entertainment has been named the successful bidder in the fourth Category 4 casino auction in Pennsylvania, the state's Gaming Control Board has confirmed.
Greenwood's selection follows yesterday's false start, which saw Sands Bethlehem initially named as the successful bidder before being disqualified. The location identified by Sands Bethlehem was determined to be in conflict with that defined by Mount Airy's successful bid in an earlier auction.
The Greenwood bid of $8,111,000 secured a location for placement of a Category 4 casino in a 15-mile radius area around a central point in South Newton Township in Cumberland County. The selection means that Greenwood now has the opportunity to apply for a licence for that location.
Successful bidders are required to pay the bid price within two business days, and then have up to six months to submit an application for the Category 4 Slot Machine Licence which would permit the entity to operate between 300 and 750 slot machines.
The application will contain the precise site of the proposed Category 4 casino, as well as detailed plans and information concerning the proposals.
A Category 4 Slot Machine License would permit the entity to operate between 300 and 750 slot machines. The entity could also petition for permission to initially operate up to 30 table games for an additional fee of $2.5m with the capability of adding an additional 10 tables games after its first year of operation.
The first three auctions were won by Mountainview Thoroughbred Racing Association, with a location in the Borough of Yoe in York County; Stadium Casino, for Derry Township in Westmoreland County; and Mount Airy, with a location in the City of New Castle in Lawrence County.
The next public auction will take place on Wednesday, March 7.