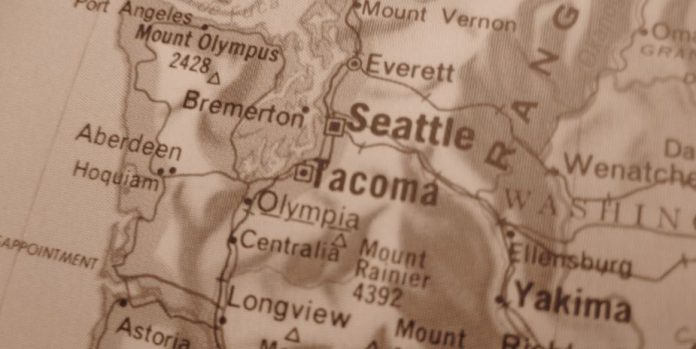 Four new lawsuits have been filed in the US state of Washington following the March ruling from the US Court of Appeals that "free play" social casino games offered by Big Fish Games contravened state law.
The four new applications filed with the District Courts in Seattle and Tacoma follow similar lines to the Big Fish case, specifically that the use of virtual chips by operators constitute "something of value" under Washington law even though they do not have a specific fixed currency value.
The new lawsuits, filed earlier this week, name DoubleDown Interactive, High 5 Games, Huuuge Games and Playtika. These four operators offer casino games including roulette and slots that can be played with virtual chips and with no cash prizes.
New players gain an initial stash of free chips and once these run out, they must either wait for another batch to be released to them or they can buy stacks of additional chips through the games.
This, the plaintiffs argue, constitutes "something of value" since the chips can be paid for with dollars and cents – a view with which the Appeals Court concurred in the Big Fish case.
In the March 28 Appeals Court ruling, circuit judge Milan D Smith Jr said: "In this appeal, we consider whether the virtual game platform 'Big Fish Casino' constitutes illegal gambling under Washington law. Defendant-appellee Churchill Downs, the game's owner and operator, has made millions of dollars off of Big Fish Casino.
"However, despite collecting millions in revenue, Churchill Downs, like Captain Renault in [the film] Casablanca, purports to be shocked— shocked!—to find that Big Fish Casino could constitute illegal gambling. We are not.
"We therefore reverse the district court and hold that because Big Fish Casino's virtual chips are a 'thing of value', Big Fish Casino constitutes illegal gambling under Washington law."
It is reported that the plaintiff in three of the four new lawsuits was also part of the class action against Big Fish.
These kinds of in-game purchases, each representing individual micro-transactions in the case of the buying of gaming chips, are very common and along with in-game advertising are a cornerstone of how free-play or social gaming apps are monetised.
With a US federal court having made its opinion clear, lawyers for those operators engaged in the lucrative casual gaming sector across the US will now be studying the wording of state law wherever they operate.