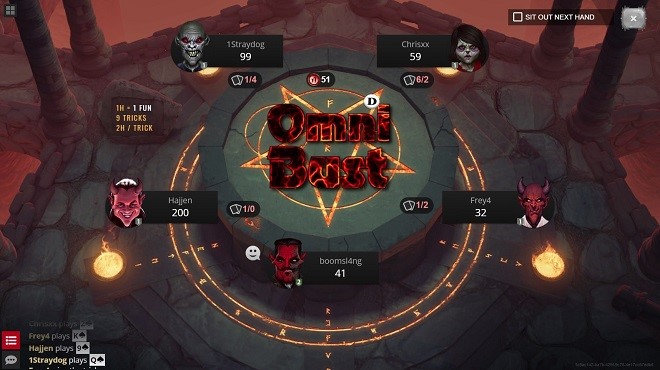 Hell Club has announced an enhancement of its trick taking game Oh Hell, with the launch of a new unique online card offering, in a real-money format, titled Oh Hell Stackpot.
Being offered as cash games, Sit & Go's and tournaments, it sees players guess the amount of tricks they can take with their given hand, and attempt to take as many tricks as bid.
Applied to round based games without a set number of winners, wagered money that isn't won is subsequently stacked up in a pot.
Simon Ry, founder at Hell Club, commented: "Hell Club is thrilled to be launching its latest online card game innovation, Oh Hell Stackpot.
"We believe that this game has the potential to be the next big thing after Poker, if it finds the right target group.
"In Oh Hell, there is no such thing as a bad hand. Regardless of your cards, you can still make plays so long as you can predict the behaviour of your opponents. The game is played worldwide, and usually for fun.
"The Stackpot model has taken out some of the flaws with Oh Hell and replaced it with a better system. It is no longer possible to zero-bid your way to victory, and it doesn't require you to play 20+ rounds to participate, if you don't have time.
"Most other gambling games don't make much sense if you take away the money. They're often boring or even pointless. Introducing the betting aspect to a game that is fun to play without money will hopefully only enhance the experience.
"On Hell Club, players can opt to play for fun or for cash. We believe both formats will be hugely popular, and look forward to receiving feedback from players."
To mark the official launch, which is set for Sunday 22nd April at 6:00pm CET, Hell Club will host a Launch Party Freeroll with a prize pool of €1,000 up for grabs.