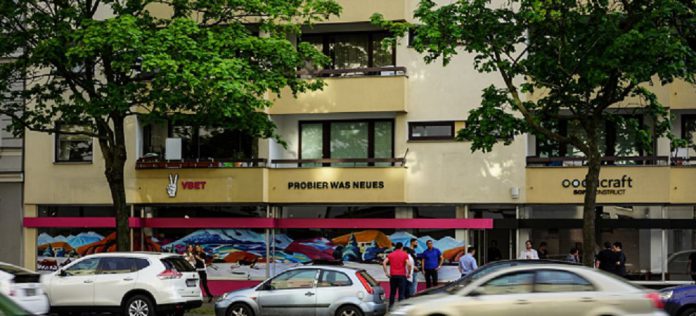 Technology provider BetConstruct has launched a virtual reality casino product, known as Vbet.
The product was unveiled at the grand opening of BetConstruct's new Vbet shop in Berlin on Saturday, the first of its kind in Europe.
The technology teleports gamblers to a virtual casino world, fit with live dealer, slot machines and multiple tables.
The London-headquartered firm continues with its ambitious growth plans that have accelerated since Vigen Badalyan assumed the role of CEO in November, and made it clear that they hope to launch more Vbet stores throughout the continent in the coming months.
Ararat Mnatsakanyan, BetConstruct's VR Game Developer, explained the technology further: "The main product is VR casino, and it has the addition of a VR live dealer. Live casino takes people out of the room.
"When you put the headset on you teleport to a casino environment. You can look around, you can walk, you can play slot games, you can play poker, blackjack and so on.
"When you play blackjack you play with a live dealer who is sitting in front of you. There's a girl in the studio right now and the streaming is live."
The product launch came just days after BetConstruct won the award for 'Best Live Dealer Overall Product' at the 2018 Live Gaming Summit in Barcelona.