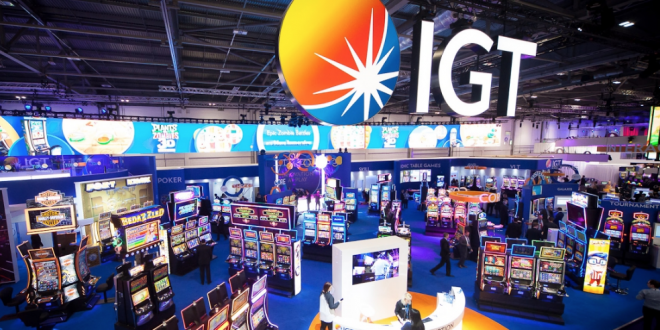 Multinational gaming firm International Game Technology (IGT), holder of the largest slot game feature patent portfolio in North America, has announced that it has signed a patent cross-license agreement with FlowPlay, a developer and publisher of community-based online social games.
Under the agreement, FlowPlay can develop games, including patented game features from the IGT portfolio, and will pay ongoing licensing fees to IGT. Financial terms of the agreement have not been disclosed.
"We are excited to become a member of the game features patent pool managed by IGT. Licensing these game features patents will help FlowPlay build on our legacy of success offering massively multiplayer online (MMO) games and free-to-play social casino titles such as Vegas World," said Derrick Morton, FlowPlay CEO.
"Partnering with industry leader IGT provides us with a phenomenal selection of patents that we can leverage to expand our scope of development and suite of online social games to ultimately reach new audiences."
"We are excited to expand our game feature patent licensing efforts to online social casino game development with FlowPlay," added Renato Ascoli, IGT CEO North America.
"FlowPlay offers more than 45 different casino-style games already, and this agreement helps to ensure that even more of the authenticity and excitement of land-based casino gaming extends to players in the online social space."