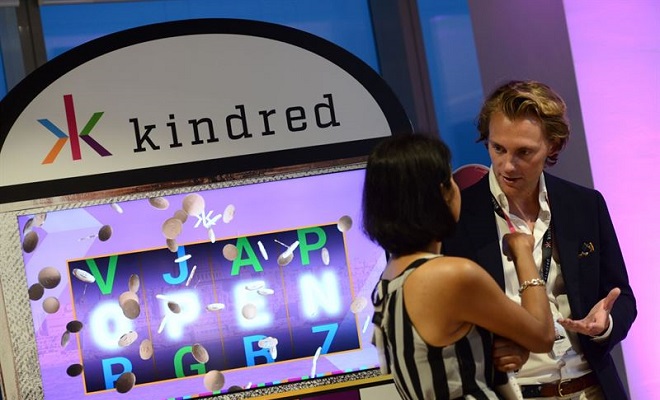 Kindred Group has relocated its two Malta based offices into a top modern office space at Tigne Point in Malta. From here, Kindred will continue to develop and grow its business to reach the long-term goal of being the number one operator across all markets.
Previously known as Unibet Group, the new office co-locates Kindred's 400 employees on Malta from the previous offices in St Julians and Gzira, offering employees an enhanced working experience and an environment that reflects Kindred's strong culture.
The new office covers 5200 sqm spread across three floors overlooking the Mediterranean. The space, with capacity for over 500 desks, has 47 meeting rooms with the latest AV technology to ensure seamless collaboration across Kindred's eleven offices. Employees will have access to free meals, yoga classes, games and other recreational activities.  
"I am delighted that we have finally been able to gather all our Malta based employees in this impressive new office at Tigne Point. We are a company on the forefront of our industry with high growth in a market where competition for talent is tough," said Henrik Tjärnström, CEO of Kindred Group.
"Through our new base in Malta, we will work hard to attract the best talent, so we can continue our exciting journey towards being the number one operator across our markets."
Kindred has grown significantly over the past few years and today employs around 1400 people, of which approximately 400 are based on Malta.
The firm moved into the new office on May 28 and held an official opening event on June 12 in the presence of two-time Formula One World Champion Mika Häkkinen and five-time Stanley Cup Champion Esa Tikkanen, both Kindred brand ambassadors.