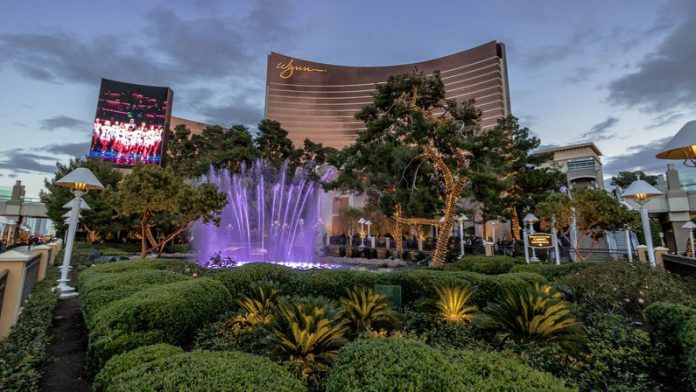 Wynn Resorts has announced a fresh addition to its leadership team, with the board of directors confirming National Center for Responsible Gaming president Phil Satre as the organisation's new vice chairman.
Long-term plans will see Satre appointed chairman of the board, with current incumbent Daniel Boone Wayson announcing he will be stepping down at the end of the year, but will continue to serve as a board member.
Wayson commented: "The addition of someone of Phil's calibre and experience is a significant step forward for Wynn Resorts as we turn the page on the last six months.
"Our goal is to give the management team, led by CEO Matt Maddox, an opportunity to grow and develop this company to its greatest potential. Phil's insight and guidance will be invaluable as we move forward.
"I am proud of our accomplishments and am pleased that someone as outstanding as Phil will succeed me in the role as chairman.
"This appointment is the result of a collaborative effort with co- founder Elaine Wynn, which I believe will serve as the beginning of a constructive and unified effort by all parties to move the company forward."
Resigning his current position of chairman of the board of directors of IGT with immediate effect, Satre's various industry leadership roles include over 25 years as chairman and CEO of Harrah's Entertainment.
Regarding his new position Satre, who has also been elected to the American Gaming Association's Hall of Fame, stated: "I have admired the innovation and excellence that have become the hallmarks of the Wynn brand.
"I am honoured to now have the opportunity to be joining Wynn Resorts at this important time, and to play a role in the company's continued success. I applaud the efforts by management and the board to respond to the current challenges faced by this otherwise first-class enterprise.
"The strength of the current board of directors, combined with the leadership of Matt Maddox and his team, give me confidence that the future is bright for Wynn Resorts."
Elaine Wynn, co-founder and the largest shareholder of Wynn Resorts, concluded: "I have long respected Phil as a leader in the gaming industry and am confident that his addition to the company's leadership team, coupled with the plans laid out by management, will bring the company tremendous success in the years to come.
"Phil's role as vice chair, and as chairman in the future, will be key to furthering the Wynn Resorts brand as one of the premier destination resort operators in the world."