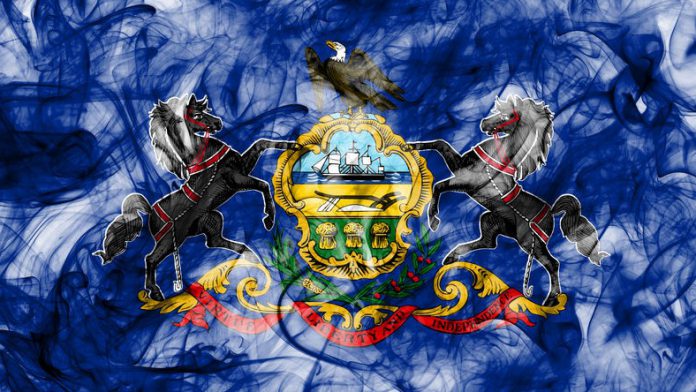 The Pennsylvania Gaming Control Board has issued a fine of almost $100,000 to an establishment within its jurisdiction, as US media outlets report that the state has also awarded its first sports betting licenses.
As reported by PennLive the Keystone State's casinos expect to begin on-property sports betting operations later this year, with the Greenwood Gaming and Entertainment owned Parx Casino, in addition to the Mountainview Thoroughbred Racing Association's Hollywood Casino, the first entity's to be given the green-light, as and when it is legal to do so.
Thus far three other casinos, namely Harrah's Philadelphia Casino, Pittsburgh's Rivers Casino and SugarHouse Casino, have filed sports wagering applications, with approval now not to be received until October 31 at the earliest.
Furthermore, the PGCB has also approved fines totalling $95,000 against Sugarhouse HSP Gaming LP, operator of the SugarHouse Casino, for several table games violations.
Coming as a result of board approvals at its public meeting of consent agreements between the PGCB's Office of Enforcement Counsel and SugarHouse, the first fine handed down came in at $85,000.
Brought forward as a result of seven incidents in which the property's personnel failed to properly address automated shuffler warnings at table games, with the subsequent failures resulting "in games being played with compromised decks".
Furthermore, a second approved consent agreement carried a fine of $10,000, as a result of the casino not being compliant with its board approved rules and guidelines for Spanish 21 blackjack, that again resulted in game play with compromised decks.
Earlier this week the PGCB released its slot machine revenues for the state during the month of September, with a slight 0.42 per cent increase to $196.2m, contrasted to the previous years $195.3m.
Topping those revenue charts is the Bensalem located Parx Casino, which enjoyed a 4.98 per cent boost to $33.9m (2017: $32.3m), whilst it was the Valley Forge Casino Resort who saw the largest percentage change of 9.56, with its figure of $7.3m eclipsing 2017's $6.7m.