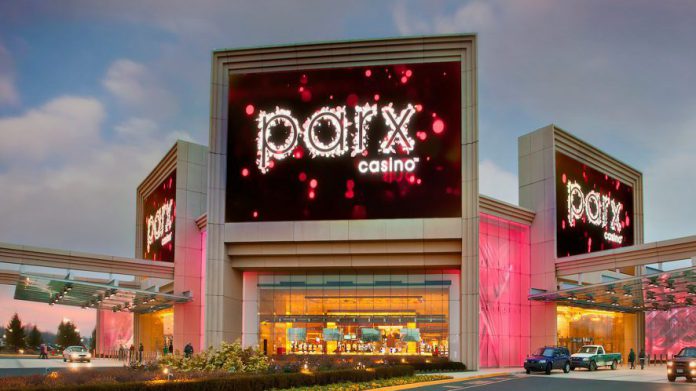 The Pennsylvania Gaming Control Board has voted unanimously to award a licence to a subsidiary of Greenwood Gaming and Entertainment, the operator of Parx Casino.
This will see the group construct a category four gaming establishment within Shippensburg Township, Cumberland County, which is targeting an opening in the latter stages of 2022.
A category four slot machine license permits an entity to operate between 300 and 750 slot machines, with it also possible to petition for permission to initially operate up to 30 table games for an additional fee of $2.5m with the capability of adding an additional 10 after its first year of operation. This table games certificate was also approved.
According to information presented today to the Board, Parx Casino Shippensburg will offer 500 slot machines, electronic tables games, and a restaurant and sports bar facility, at opening within its 73,000 square foot facility.
The casino, which will be non-smoking, expects to create 175 construction jobs and more than 125 full time equivalent permanent jobs. It also plans to offer sports wagering in the future.
The award concludes a process that began on February 22, 2018, when Greenwood secured the right to locate a casino with a winning bid of $8.11m at the fourth category four auction held.
Elsewhere, the PGCB has also made moves to ban four individuals from all casinos in the Commonwealth after leaving children unattended so they could gamble in a gaming establishment.
The Office of Enforcement Counsel presented four cases to the board involving unattended children left in parked vehicles or in a hotel room at casinos in Pennsylvania.
In each, the regulator says that the parent left a young child or children, with no adult supervision, so they could go into a casino to gamble.
Subsequently, the board termed this behavior "irresponsible and dangerous," which has resulted in the approval of the placement of the four adults on the 'Involuntary Exclusion List' which prohibits individuals from entering and gambling at all Pennsylvania casinos. Additionally, offenders may face criminal prosecution.
Since 2011, 133 individuals have been placed on the involuntary exclusion list for this type of behaviour.