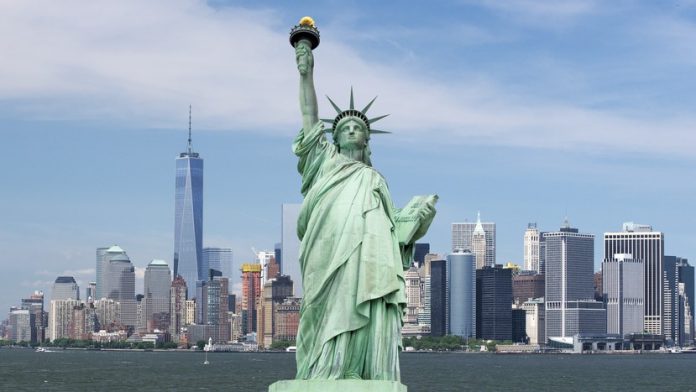 The competition to secure a much coveted New York casino licence has gained a further proposal, with Silverstein Properties teaming-up Greenwood Gaming and Entertainment to enter the race with The Avenir.
It is suggested by the pair that a 92,000 square feet plot of undeveloped land, which is owned and controlled by the former, represents a prime destination for a casino resort location in midtown Manhattan.
Larry Silverstein, Chair and Founder of the real estate development, investment and management firm, has previously worked with officials and public agencies to rebuild the World Trade Center site and revitalise Lower Manhattan following the September 11, 2001, terrorist attacks.
In addition to being "shovel-ready upon approval", the site is said to be "free of complex logistical infrastructure hurdles", such as a heavily congested immediate area and the need for residential or commercial displacement.
"Our city and state face a confluence of historic challenges right now," said Silverstein. "These include a housing crisis, public safety challenges, budget shortfalls, and a commercial real estate market in transition. 
"We need to work with state and local leaders to do everything we can to make New York the best place to live, work and visit. 
"We've done it before, and I am confident we can do it again. I've always said you should never bet against New York; This city and state will come back bigger and better than ever before."
Silverstein and Greenwood, the owner and operator of Pennsylvania's Parx Casino, stress that its 1.8 million square foot proposal will aid the city and state's economic recovery, as well as revitalise the local area.
The Avenir will comprise two 46-story towers connected by a public sky bridge and include 1,000 luxury hotel rooms, discussions regarding the operators of which are ongoing; an eight-story, 600,000 square foot gaming, entertainment, and restaurant complex at its base and a 1,000-seat performance hall on its top floor.
In addition to being well connected via numerous transportation options, an array of attractions, such as Times Square, Broadway theatres, Madison Square Garden and retail dining options are also within walking distance.
"We are excited to join with Silverstein Properties to create a gaming, leisure, and entertainment destination that will reflect the unique character and spirit of New York City, and attract visitors from all over the globe," said Eric Hausler, the Chief Executive Officer of Greenwood Gaming and Entertainment.
"We are a company with deep roots in our communities. We look forward to working with the Hell's Kitchen and Hudson Yards communities' elected, civic, and labour leaders to create something that serves the neighbourhood and its residents."
Furthermore, Silverstein and Greenwood also vow to deliver "more than 100 apartments that are 100 percent and permanently affordable" amid what is labelled as "a worsening housing crisis".
The project is also slated to create 9,500 jobs, with 4,000 of these being via construction and a further 5,500 permanent roles to open up upon completion.
"Our company has been part of the Hudson Yards / Hell's Kitchen neighbourhood for nearly 40 years," said Lisa Silverstein, Vice Chair of Silverstein Properties. 
"We have already built 549 affordable homes on West 42nd Street and look forward to developing over a hundred more as part of this project.
"The Avenir is an opportunity to create much needed affordable housing, jobs, and economic development, along with many neighbourhood improvements in an isolated and often-overlooked part of the city."
The New York State Gaming Commission began the bidding process for the three commercial casino licences in January. Each will require applicants to pay a minimum capital investment and licence fee of $500m each.
Several casino operators have expressed interest in one of the three licences on offer including Caesars Entertainment, Las Vegas Sands, MGM Resorts, Mohegan Gaming, and Wynn Resorts.
Thor Equities, Saratoga Casino Holdings, Chickasaw Nation and Legends Hospitality have also released image renderings and the official name – The Coney – of their proposed Coney Island casino.