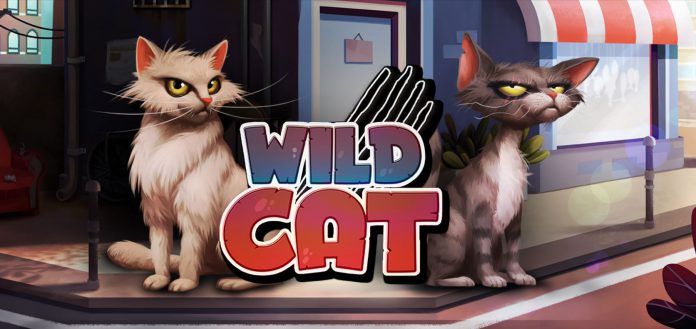 Wild Cat is the new online slot title from casino gaming content developer Spinmatic.
RELEASE DATE
Out now.
THE PITCH
"A new gang with a cat-itude is rising on the streets… They may look cute and fluffy but they mean business! Join them in adventures and win meow-nificent prizes with Wild Cat!"
GAME DETAIL
In a busy downtown neighbourhood, a jolly tabby cat called Mr Biggles, loved by everyone -humans and cats alike – has created a community to help stray cats.
But when the infamous Scratch the Thug wants to join in, things get little bit out of hand and the innocent group suddenly turns into a gang. Even worse, he takes an immediate liking to Lady, a very beautiful white feline whom Mr Biggles has feelings for since his kitten days.
Now Biggles is at a crossroads: Will he easily give up on his little group and purr-ty Lady or will he fight for his friends and love?
Wild Cat is a video slot game with four reels and three rows, 81 pay-lines and features like Standard Wild, Mystery Scatter and Gamble all designed to ensure a paw-some game experience (end of cat puns).
TRY IT OUT
There's a slick demo on the Spinmatic site, here.