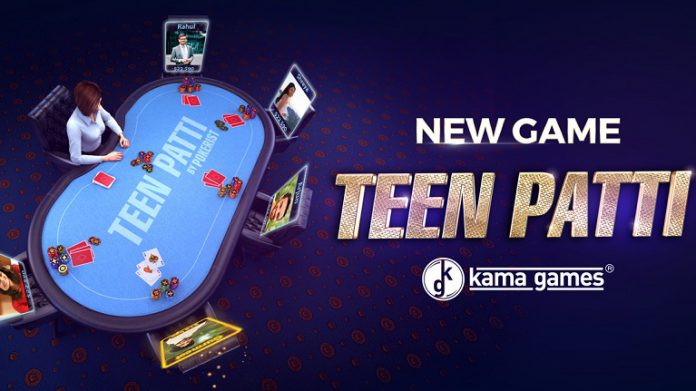 Social mobile poker operator KamaGames has announced further strategic targeted expansion plans, as the Dublin headquartered firm strives to grow its audience within India.
The first steps towards achieving such expansion comes via the release of a brand new social card game, titled Teen Patti, designed to raise player numbers within the emerging casual gaming market.
Played between four players, who are each dealt three cards face down, as the game progresses, subsequently the pot also grows in value, with the winner being ultimately determined by the player who remains in the game until the completion of the hand, or has the best cards.
Detailed the timing of its new launch, KamaGames states that it comes in a period "when the Indian market is experiencing booming growth, and being currently listed as the fastest growing major economy in the world.
Adding in a media release that "this growth drives an opportunity for the development of more regional based games, to stimulate local player growth and to further diversify the KamaGames gaming portfolio.
"At launch, Teen Patti will no-doubt draw the attention of the existing Indian player base as it is already a very established and popular game in the region."
Andrey Kuznetsov, KamaGames' CEO, explained: "As a forward-thinking casual games developer, KamaGames have always strived to offer something new and exciting to our global and regional audiences, and the launch of Teen Patti is a perfect example of this.
"This latest addition to our gaming lineup reflects our ongoing plans to expand our portfolio to include not only social casino games, but also certain social card games which are popular in specific regions.
"It's an opportunity for us to show how KamaGames is committed to embracing unique and diverse gaming variants from the emerging markets, and popularising them on our own world stage."
Teen Patti, also available globally on both iOS and Android platforms, originated in India and is hailed as "hugely popular" by KamaGames.