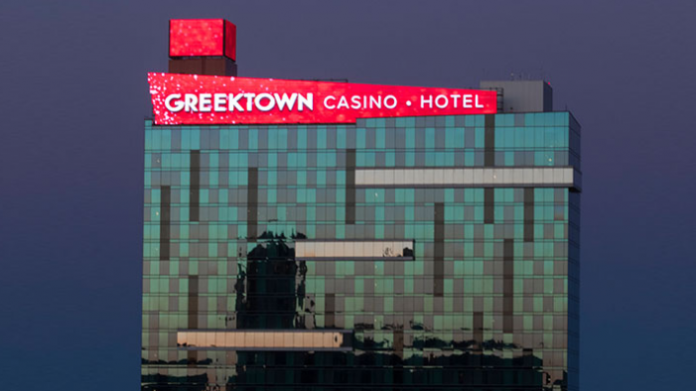 Wyomissing, Pennsylvania, headquartered casino and racetrack operator Penn National Gaming, and real estate investment trust Vici Properties, are to acquire Detroit, Michigan's, Greektown Casino Hotel for approximately $1bn.
Under the terms of the deal the latter is to acquire the land and real estate assets of the property for a fee in the region of $700m, whilst the former is to gain the operating assets for $300m.
Simultaneous with the closing of the transaction, Penn National will enter into a triple net lease agreement with Vici Properties for the facility.
This is to have an initial annual rent of approximately $55.6m, with an initial term of 15 years and four 5-year renewal options.
Timothy Wilmott, Penn National's CEO, explained: "The acquisition of the Greektown Casino-Hotel operations from Jack Entertainment, will further expand Penn National's already diverse operating base, with a facility that is extremely well-positioned in one of the nation's largest regional gaming markets.
"At the same time, Greektown and its customers will benefit from becoming part of a larger gaming operator, with access to properties in Las Vegas and across the country.
"We are pleased to partner again with Vici Properties, to structure this transaction in a manner that is immediately accretive to Penn National's operating results upon closing.
"Adding: "Greektown Casino Hotel further strategically diversifies our revenue, operating and customer base, and presents well-defined paths to the realisation of significant synergies."
First opening in 2000, Greektown features 100,000 square feet of casino space, approximately 2,700 gaming machines and 60 table games, a poker room, three restaurants, seven fast casual food outlets, four bars and a coffee shop.
John Payne, president and chief operating officer of VICI Properties, commented: "We are proud to expand our partnership with Penn National, and add Greektown to our growing portfolio of market-leading gaming, hospitality and entertainment destinations.
"As the only casino located in Detroit's historic Central Business District, Greektown, and its 30-story hotel tower, are ideally situated. Downtown Detroit is benefiting tremendously from billions of dollars of investment across the residential, commercial, entertainment and cultural infrastructure.
"The eight-acre property benefits from being in close proximity to the world-class sporting and entertainment venues, which are home to Detroit's four major sports teams, as well as iconic locations, such as GM's Renaissance Center and the Cobo Center.
"The transaction represents another great example of VICI's ability to source and execute accretive deals that bring value to our shareholders, while furthering our strategic goal to diversify our roster of best-in-class gaming operators."
Upon closing the Greektown transaction, Penn National's portfolio of regional gaming facilities will increase to 41 properties in 19 jurisdictions.
The transaction, which is expected to close in mid-2019, is subject to the approval of the Michigan Gaming Control Board and other customary closing conditions.