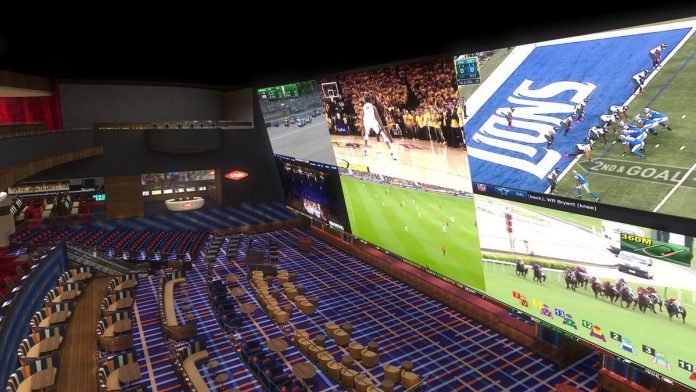 Downtown Las Vegas is to see the construction of its first casino resort to be built from the ground up in over three decades, when Circa Resort and Casino opens its doors in late 2020.     
Details of the venue were disclosed at an event at the Downtown Las Vegas Event Center, after Las Vegas mayor Carolyn Goodman's state of the city address, with construction set to begin next month.
Plans for the 777-room resort, which is to rise along Freemont Street, were unveiled by casino owner and developer Derek Stevens, who along with brother Greg owns the D and Golden Gate casino-hotels.
Circa, which is to be housed on an entire city block, "stands ready to go big and go all in," with Derek Stevens stating the property "stands ready to be a host, an entertainer and a ringleader, all in one".
Speaking to The Associated Press, Stevens revealed: "We are going to offer things to do with a lot of fun and excitement, no matter what your age is. We are certainly going to have a bit of a focus on sports, water, sun, and it's all themed around fun and high energy. We are focusing on a design that is consistent with downtown Las Vegas but all new.
"I wanted to make sure that in the design of the resort we remember a little bit of Vegas' past, while we are building something brand new.
"So, we felt that the name coming together kind of represents a lot of where Las Vegas started in downtown Las Vegas."
Circa is to feature a two-level casino, a three-level, stadium-style sportsbook lauded as the "the largest sportsbook in Las Vegas history", several bars and restaurants, further details of which are to be revealed over the next 23 months, and a rooftop complete with six pools and a 125ft screen, capable of hosting 4000 people.
Circa's hotel tower will be the tallest building north of the Las Vegas Strip, with the iconic Vegas Vickie cowgirl neon sign also set to feature in its lobby.
In delivering the details of the new property, Stevens spoke in further detail regarding plans to encapsulate its large scale sportsbook, which will see the studio for sports gambling news, analysis and data experts Vegas Stats and Information Network overlook the venue.
Stevens added: "When you think of a sportsbook, we want to create that wow moment, we want to create that moment that people don't forget.
"This is going to the the greatest race and sportsbook in the history of Las Vegas, three stories, biggest screen, biggest volume, the VSiN studio looking down over the whole sportsbook, this is going to be something special, this is going to be a mecca for sports gamblers."   
Check out the below video promoting the development of Circa Resort and Casino.