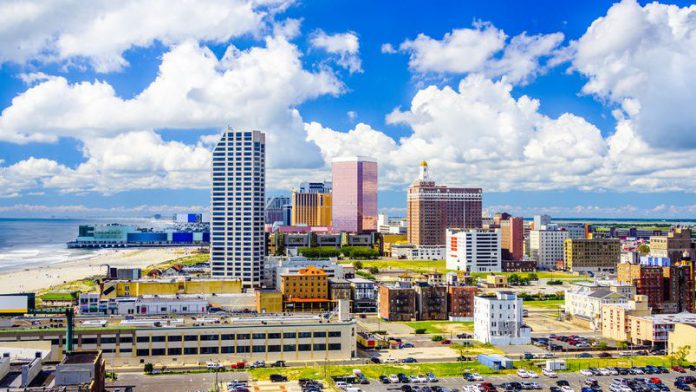 The Casino Association of New Jersey has lauded a strong year of growth for Atlantic City, after the state's Division of Gaming Enforcement released its financial figures for December 2018.  
Praising "strong gains" in casino, sports betting and internet gaming revenues, the CANJ also commended high employment numbers and legalised sports wagering as a strong factor for increased tourism to the beachfront destination.
"This past year was a turning point for Atlantic City," expressed Kevin Ortzman, president of the Casino Association of New Jersey. "In 2018, we saw increases across the board in gaming revenue, jobs and tourism. Sports betting and online gaming continue to make significant gains, and we look forward to building upon this success in 2019."
In the latest NJDGE report total gaming revenue for Atlantic City during December was $247.4m, helping full year figures to $2.85bn.
The Garden State's igaming scene was particularly impressive, recording a 39.7 per cent boost to $29m for 2018's final month and $298.7m for the full year, a 21.6 per cent increase, whilst patrons wagered £1.24bn across New Jersey during the six and a half months of legalised sports betting.
"Atlantic City had an outstanding year, with gaming revenue up for seven consecutive months and eight months in total throughout 2018," stated Rummy Pandit, executive director of the Lloyd D Levenson Institute of Gaming, Hospitality & Tourism at Stockton University. "Two new casinos and the overwhelming success of sports betting helped attract new visitors in 2018."
This latter introduction, complimented by internet gaming's continued success, expanded offerings and two new casino openings helped provide boosts in revenue, tourism and jobs.
The CANJ also emphasised the industry's "tireless" work in solidifying "the seaside resort's comeback," in addition to investing hundreds of millions of dollars in redevelopment projects and non-gaming services to attract new visitors.
Joseph Kelly, president of the Greater Atlantic City Chamber of Commerce, added: "The Atlantic City casino industry created an impressive number of job opportunities and job training programs this year for New Jersey's hardworking families.
"The casino industry's success creates a ripple effect, boosting economic growth for other businesses throughout the city, state and region."