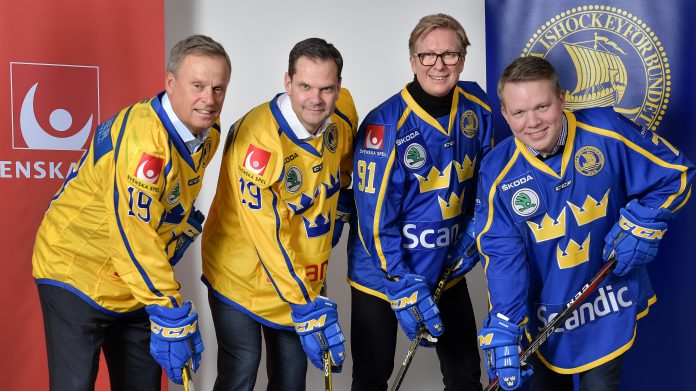 After enjoying "a long and successful history together" Svenska Spel and the Swedish Ice Hockey Association have extended their cooperation until 2025, with an option for a further two years.
The Swedish gambling operator has enjoyed main sponsorship for in excess of 20 years, with the collaboration including the Hockey Academy, which is the country's development program up to the junior national teams.
Patrik Hofbauer, CEO of Svenska Spel, praised the agreement extension: "Svenska Spel and the Swedish Ice Hockey Association has a long and successful history together. Through the extension of the agreement, we can continue to create the right conditions for Swedish hockey to continue their fine development."
Adding: "Ice hockey is one of our most popular sports, and every year our national teams stand for fantastic action. The collaboration enables us to participate in the development of Swedish ice hockey all the way, from the very smallest in Hockey School, to our popular national team on the women's and men's side."
The new agreement comes into force in July of this year and, including option years, is worth in excess of SEK 200m, in addition to a championship bonus, which is the same for the men's and women's national sides, and amounts to a maximum of SEK 1.5m if both win World Cup gold.
Tommy Boustedt, secretary general of the Swedish Ice Hockey Association, explained: "We are very pleased that our long-term cooperation with Svenska Spel continues. The long-term sustainability of Svenska Spel's commitment means a great deal, and gives us the opportunity to realise our vision of becoming the best at all levels, making ice hockey accessible to more and being Sweden's most engaging sport.
"Svenska Spel also cares for the sport and conducts its business with a high degree of gaming responsibility, which is important for us at a new license market."