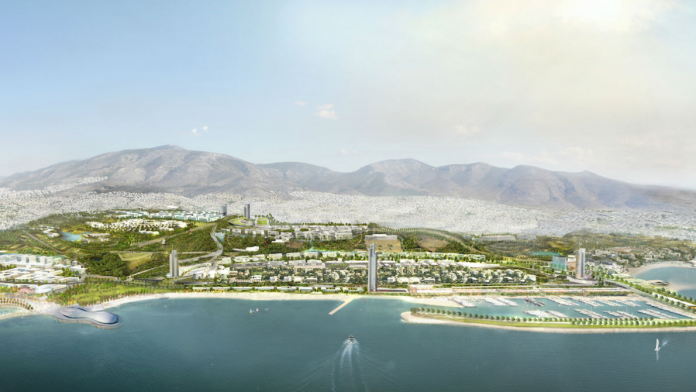 The Hellenic Gaming Commission has issued a tender, calling on applications for a casino license to be opened at Hellinikon as part of an €8bn project, report media outlets.
Being undertaken at what was once Athens' airport complex, the multi-faceted construction is also slated to incorporate a metropolitan park, shops, offices, sports and conference facilities, luxury hotels, theme parks, museums, malls, cultural venues, health centres, educational and research facilities and marina.
Confirming the licensing process, the commission stated: "The Gaming and Audit Committee has decided to conduct an international auction for the operation of a casino operations license (EKAS) for a wide range of activities at the metropolitan pole of Elliniko – Agios Kosmas.
"The international call for proposals will be based on the most economically advantageous bid based on best value for money."
The announcement, which was published in the EUR-Lex Official Journal of the European Union, also detailed some of the finer aspects of the process, which sees companies having to submit their tenders no later than Monday 22 April at 13:00 GMT.
Interested parties will have 60 days to submit their applications for the only gaming license to be awarded, and must have a minimum equity capital of at least €200m over the last three years and annual revenue of at least €400m for the same period.
Furthermore, the winning bidder will retain the right to develop and operate the integrated resort casino for a period of 30 years.
The casino, being lauded as Europe's first integrated casino resort and the first Hellinikon investment, will include gaming-integrated hotels, convention facilities, entertainment shows, theme parks, luxury retail and fine dining, and is set to occupy approximately 15,000 square metres of the Hellinikon Project.
Las Vegas headquartered casino and entertainment giant Caesars Entertainment has been long mooted as an interested party, with Hard Rock International, Mohegan Sun, Groupe Barriere and Genting Singapore stated as having participated in the consultation period.