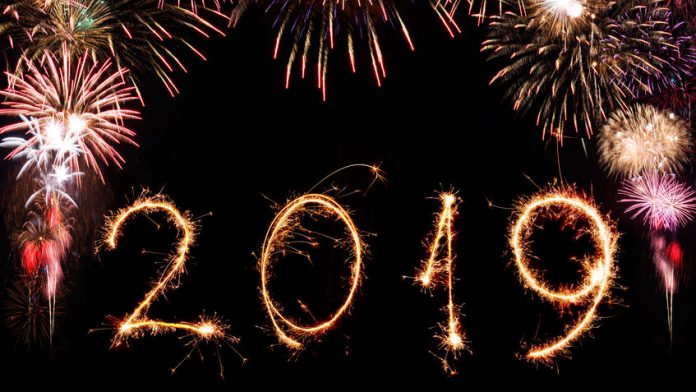 GVC Holdings has labelled 2018 a "transformational year," as the firm lauds its Ladbrokes Coral acquisition and US joint venture Roar Digital, entered into alongside MGM Resorts International.
Stressing its former acquisition enabled the firm to become "the world's largest online-led sports-betting and gaming operator," GVC also emphasised a belief that "the journey to the majority of US states being regulated will take between three and five years," with an immediate focus set on "ensuring the structure for a successful business is implemented".
The organisation also revealed a snapshot of its post-Brexit plans, which involve relocating servers for its online gambling platform to the Republic of Ireland, as well as operating parts of the business which have customers in the EU under Malta online gambling licenses.
Providing a brief outlook on the year-to-date in the 2018 full-year results, GVC reports that it has got off to a flying start with group net gaming revenue up 11 per cent for the period January 1, 2019, to February 24, 2019.
Online NGR was 22 per cent ahead and European retail nine per cent in front, while its UK counterpart was two per cent behind, lauded as "an excellent start to the year," expectation was stressed that EBITDA and operating profit would be delivered in line with expectations.
In its set of full year results, heavily impacted by its previously detailed acquisition, reported group NGR increased 203 per cent to £2.9bn (2017: £815.9), on a proforma basis this stood at £3.5bn, a nine per cent boost from £3.2bn.
Reported underlying EBITDA for the year stood at £640.8m, up 203 per cent from £211.3m, whilst on a proforma basis this came in at £755.3m, rising 13 per cent.
Reporting "very strong growth in online with market share gains in all key territories," NGR rose 19 per cent "with growth across all our main brands".
This was driven by a 16 per cent boost across GVC gaming brands, and a 40 per cent NGR growth of partypoker, with gala brand up 11 per cent and casino brands increasing 14 per cent.
In its financial reports, the group stated: "partypoker continues to benefit from the investment in live-events, pooled liquidity in France and Spain and ongoing user-experience enhancements.
"Improved customer journeys and bonus optimisation, combined with the high profile sponsorship of "The Chase" underpinned the strong growth in the Gala brands, while targeted new gaming content and more personalised customer experiences were key in delivering growth in the GVC casino brands.
"The Foxy bingo brand migrated to the proprietary bingo platform in November, and post-migration performance has been positive. "
GVC, which operates 19 brands across multiple territories worldwide, also anticipates closures of "up to a thousand shops," in anticipation of the looming gaming machines stakes and prizes maximum stake reduction to £2.
An investment in to "new machines, new SSBTs and EPOS2, combined with the competitive advantage of our unique multi-channel offer, means the UK retail business is in very good shape as it faces into the post triennial world".
Kenneth Alexander, GVC CEO, said of the year-long performance: "The group's full year results reflect a very strong performance, with proforma net gaming revenue 9 per cent ahead of last year and proforma underlying EBITDA 13 per cent ahead.
"2018 was a transformational year for the group, with the completion of the Ladbrokes Coral acquisition in March making the group the largest online-led sports-betting and gaming operator in the world.
"Excellent operational execution, effective marketing and a good World Cup helped both the legacy GVC and the acquired Ladbrokes Coral businesses perform ahead of expectations and materially ahead of the market, delivering market share gains in all our major territories.
"The GVC operating model leverages the group's leading proprietary technology and product development capability, applying central marketing expertise alongside local operational execution.
"This model is proving highly effective. Combined with the benefit of being a truly global scale operator, together with the opportunities provided by the integration of Ladbrokes Coral and our joint-venture in the US with MGM Resorts, the board is confident the group is well-placed to absorb the impact of the triennial review and associated tax increases in 2019, and deliver strong EBITDA growth in future years."