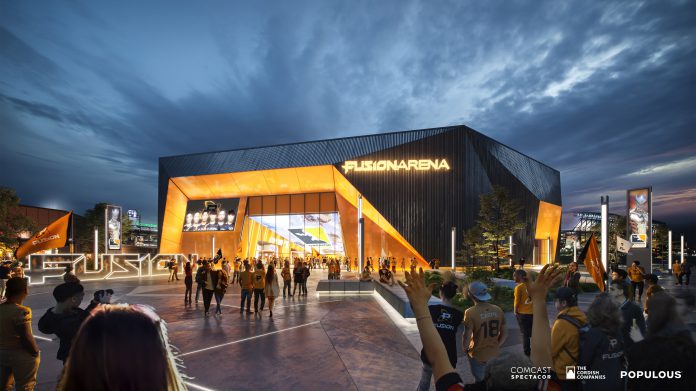 Developer and operator of gaming and hospitality projects The Cordish Companies has announced a deepening of its alliance with Comcast Spectacor, to develop the largest, new-construction, purpose-built esports arena in the Western Hemisphere.
The $50m Fusion Arena esports and entertainment venue is to seat up to 3,500 guests, and be situated in the heart of the Philadelphia Sports Complex, adjacent to Xfinity Live!
It's primary tenant is to be the Philadelphia Fusion esports franchise, one of 20 international teams competing in the Overwatch League.
The Cordish Companies count a number of casino properties as part of its portfolio, and Blake Cordish, principal of the organisation, said of the second of several announcements surrounding the real estate development within the Philadelphia Sports Complex: "It is a tremendous honour for The Cordish Companies to grow its partnership with Comcast Spectacor and bring a state-of-the-art, world-class esports and entertainment venue to the heart of the Philadelphia Sports Complex.
"Fusion Arena will set the gold standard for competitive gaming, and debut on one of the country's most exciting platforms of sports and entertainment amid Philadelphia's professional sports teams.
"Today's announcement marks an exciting moment for the Comcast Spectacor-Cordish partnership, as the next phase of Xfinity Live! continues to unfold."
Dave Scott, chairman and CEO of Comcast Spectacor, commented: "We're thrilled to introduce a venue like no other, as we move forward with the next phase of development within the Philadelphia Sports Complex.
"Fusion Arena gives esports fans a best-in-class venue to call home and be proud of. Beyond competitive gaming, it's a stunning facility that will host a wide array of events."
The 60,000 square feet construction set to feature a futuristic design throughout, and will be designed by architecture firm Populous, who boasts "deep experience in the fast-growing esports space".
"Fusion Arena represents a watershed moment for the competitive gaming market," added Populous senior principal Brian Mirakian. "We're taking our 35 years of designing iconic experiences for traditional sports – settings like Yankee Stadium – and applying those same principles of design to the virtual world of gaming."