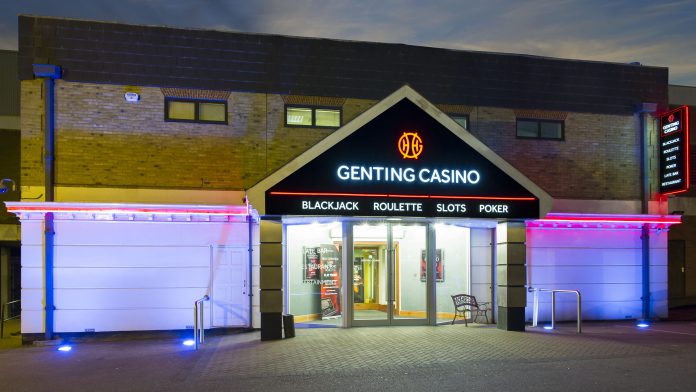 Genting UK has detailed plans of a £750,000 refurbishment of its Luton establishment, through which it intends to create an increased number of gaming opportunities for patrons.
Currently underway, with Genting Casino Luton to continue to operate as normal during the work, among the upgrades set to be felt are improvements to the gaming room, poker room, bar and lounge areas.
The creation of one large gaming room, as opposed to two separate entities, is designed to create more space on the gaming floor in order to provide additional slot machines and new electronic terminals for customers to choose from, improving gaming experience in the process.
As a result the number of slot machines in the new gaming room will increase from 28 to 40, with four new electronic terminals also to be installed.
Renovations will also see the development of Genting Luton's poker room, with the formation of increased separation from the gaming floor intending to generate a more intimate experience for players.
The poker room is to come complete with a new layout, meanwhile new chairs and poker clothes are to be added, providing players with a new poker offering, including a mix of competition and cash game options.
Furthermore, upgraded décor, flooring and furniture are to be added to the bar and lounge area, with a number of general maintenance improvements also to be felt throughout the casino.
James Harvey, general manager at Genting Casino Luton, said of the £750,000 refurbishment: "We are absolutely delighted to announce that the casino is undergoing a major new refurbishment. We want to improve our live gaming offering, and creating a larger gaming room and more intimate poker room will certainly enhance customers experience.  
"The casino bar and lounge areas are a great place for customers to meet up with friends and socialise, and the upgrade will create a really welcoming atmosphere for everyone."
The work is scheduled to be completed at the beginning of May 2019, with a relaunch event subsequently planned.