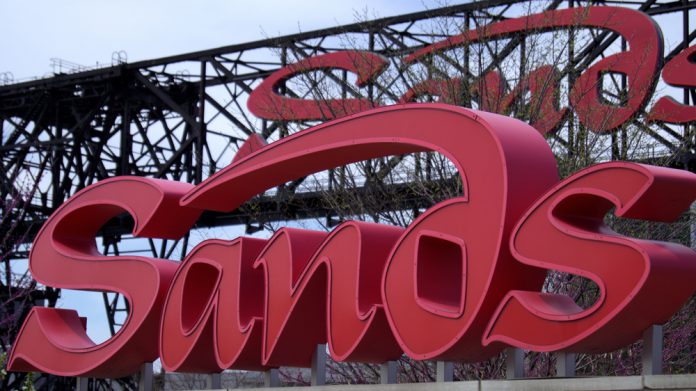 Nevada headquartered casino and resort organisation Las Vegas Sands has seen a strong Macau performance lift the figures in its latest financial report, as the organisation continues with ongoing construction and development of its Four Seasons Tower Suites and Londoner entities in the region.
Net revenue for the first quarter of 2019 increased 1.9 per cent to $3.65bn, compared to $3.58bn in 2018, with net income decreasing 54 per cent to $744m (2018: $1.6m) for the period.
In its latest report LV Sands detailed that the decrease in operating income was primarily due to "decreases in rolling chip win percentage and volume in Singapore and a nonrecurring legal settlement".
This however was offset by a strong showing in the Macau portion of the business' operations, where an 8.1 per cent boost nudged revenues to $2.3bn (2018: $2.1bn).
Consolidated adjusted EBITDA for the period dropped 3.2 per cent to $1.45bn (2018: $1.5bn), with Sands China's net revenues rising eight per cent to $2.33bn in the first quarter of 2019, compared to $2.16bn for the prior year.
Sheldon Adelson, chairman and chief executive officer, explained: "We are pleased to have delivered strong financial results in the quarter, led by consistent growth in the mass and non-gaming segments in Macao.
"Our market-leading integrated resort property portfolio in Macao delivered revenue growth of 13 per cent in the high-margin mass gaming table segment, and adjusted property EBITDA of $858m.
"At Marina Bay Sands in Singapore, our hotel, retail, convention and mass gaming segments all exhibited strength, contributing to $423m of adjusted property EBITDA for the quarter."
Before going on to discuss a variety of development and enhancement work planned by the organisation: "We are also extremely pleased to have reached an agreement with the Singapore Tourism Board to invest an additional $3.3bn to expand our Marina Bay Sands Integrated Resort in Singapore.
"Our investments will include spectacular new attractions including a state-of-the-art arena designed specifically for live musical entertainment and theatrical performances, a luxurious new hotel tower, additional MICE capacity and luxury retail.
"We believe the expansion of Marina Bay Sands will meaningfully enhance Singapore's appeal as a leisure and business tourism destination, while creating an outstanding platform for growth for the company.
"In Macao, construction and development work on the Four Seasons Tower Suites Macao and the Londoner Macao is progressing. We believe our market-leading interconnected Integrated Resort portfolio in Macao, bolstered by our investments in additional luxurious hotel suite offerings, destination retail, MICE capacity and entertainment attractions, positions us exceedingly well to continue to contribute to Macao's economic diversification and to deliver growth in the years ahead."