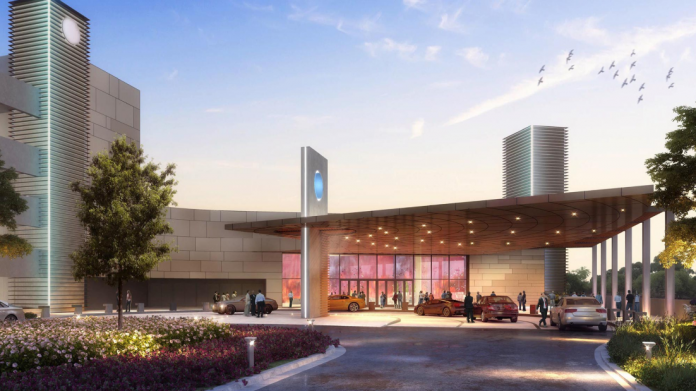 A joint venture launched by the Mohegan and Mashantucket Pequot tribes, titled MMCT Venture, has made a one million dollar payment to the state Department of Consumer Protection regarding the Tribal Winds Casino, report media outlets.
The planned $300m project, being undertaken by the tribal operators of Mohegan Sun and Foxwoods Resort Casino, proposes to build the state's third such property in East Windsor, in a bid to recover losses felt by the eight month old MGM Springfield, just over its northern border.
In the face of declining slot revenues for a large portion of the last twelve months, this new manoeuvre represents the first step in financing the joint venture.
Payment of $1m has made to offset the state's regulatory costs for the project, and is said to have been a necessary measure in the ongoing process to finance and build the new gaming and entertainment complex.
The group also stresses that it has been working with officials within East Windsor, as well as its design and finance team, to proceed with the project, following long-awaited federal approval from the US Department of Interior, which has caused a delay.
"The payment we're making today to the state ensures that Connecticut taxpayers won't have to pay for any costs associated with the opening of Tribal Winds Casino," said James Gessner, chairman of the Mohegan Tribe.
It said that the casino property will add 5,000 jobs to Connecticut resident, incorporating 2,000 during construction and 2,000 permanent staff members at the facility.
A further 1,000 are expected via a number of smaller businesses serving the entity, with East Windsor also set to receive $8.5m in new tax and mitigation funding.
"This million-dollar payment from the tribes to the state shows that we have a very active and trusted partner in the Mohegan and Mashantucket tribes, in helping to move Connecticut forward on the jobs and economic development front, " added State Senator Cathy Osten.
Tribal Winds is expected to open its doors 18-24 months after the start of construction.