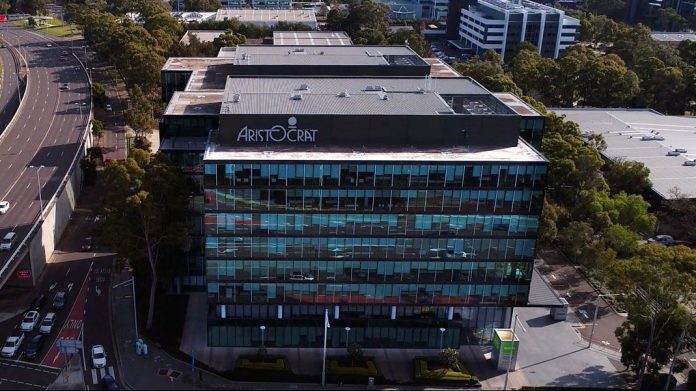 Publishing its financial results for the six months to March 31, 2019, Aristocrat Leisure reported a near 30 per cent increase in operating revenue to AU$2.105bn (£1.15bn), while earnings (EBITDA) soared by 19.2 per cent, year on year, to AU$766.3m (£417.4m).
The strong showing builds on a 2018 in which the ASX-listed Aristocrat posted record profits. In H1 2019, as in FY 2018, the Australian gaming giant attributes the gains, largely, to growth in its Americas and digital businesses.
Normalised revenue increased 20.8 per cent in constant currency and 29.8 per cent in reported terms, setting a new half-year revenue record for the company of just over AU$2.1bn (£1.15bn).
Aristocrat will pay an interim dividend of 22 cents (AUS) per share, up 16 per cent, for the six month period to March 31.
In a statement released this morning, Aristocrat CEO and managing director Trevor Croker said: "Aristocrat continues to deliver above market profitable growth, leading to strong free cash flow and the ability to reinvest to self-fund future growth, whilst ensuring strong foundations remain in place.
"Another double-digit profit improvement over the six months to March 31, 2019, demonstrates our sound and ambitious strategy and strong commercial execution. We continued to significantly expand our addressable markets across both digital and land-based segments," said Croker.
"We have successfully integrated our recently acquired digital businesses, and made significant progress transitioning towards a stronger, more diverse digital portfolio with a focus on portfolio growth and optimisation, leveraging our scale and driving efficiency."
The group also highlighted its expectations for growth throughout the rest of the fiscal year, reiterating gains in both outright sales and in land-based gaming operations in North America and the APAC region.
Aristocrat anticipates "further growth in digital bookings supported by new game
releases" as it continues to build towards "a more diversified digital portfolio".
The company will also up investment in design and development across its land-based
and digital portfolio, "while remaining broadly in line with the previous corresponding period as a percentage of sales".