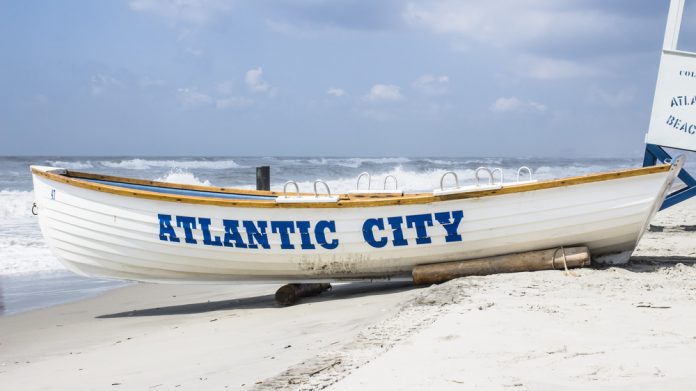 Increased competition across Atlantic City has had the expected effect across the year's first quarter, with profits dropping in the face of two new establishments opening midway through 2018.
With net revenue jumping 17.6 per cent to $704.6m (2018: $599.2m), gross operating profit saw a tumble of 29.6 per cent from $123.5m to this year's $87m.
First opening to the public on the same day last year, Wednesday 27 June, initial reports suggested that the introduction of Ocean Casino Resort, at the former Revel, and Hard Rock, on the Trump Taj Mahal site, would drive down profits, despite adding more jobs and hotel rooms, which has thus far been the case.
The figures, released by the New Jersey Division of Gaming Enforcement, show that the two new entries reported operating losses for the period, with it suggested that the expensive process of attempting to attract individuals through their doors has taken its toll.
For the first quarter of the year Hard Rock posted a $6.1m loss, contrasted to Ocean Casino Resort's $10.3m, with across the board operating profit declines only bucked by Resorts Casino.
Its 79.8 per cent swing, driven by a slightly small showing last year, saw it reach $3m from $1.6m, as Borgata retained its place as market leader despite a 12 per cent dip, with its operating profit coming in at $39.7m (2018: $45.1m).
Bally's earned the unwelcome honour of seeing the largest percentage decline of the nine land-based establishments, with its operating profit falling from $6.2m to $2.8m, a 54.4 per cent decline.
Of the rest Caesars fell 13.6 per cent to $10.8m (2018: $12.5m), Golden Nugget is 5.6 per cent down to $9.4m (2018: $10m), Harrah's reached $16.5m (a 41.9 per cent dip from $28.4m) and Tropicana declined 5.3 per cent to $16.5m (2018: $17.4m).
Looking at the internet only entries, Resorts Digital saw a huge swing from a $815,000 loss in 2018 to $1.8m this year, while Caesars Interactive Entertainment NJ dropped 5.7 per cent, as it reached $2.74m from $2.9m.