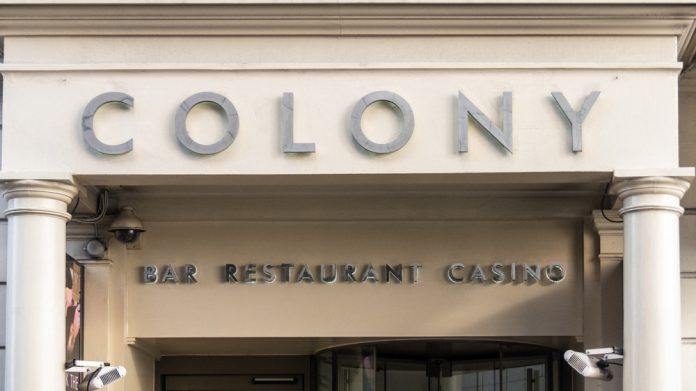 Mayfair's Colony Club Casino is scheduled to reopen its doors next month after undertaking a £4m investment to offer "the very latest in luxury gaming".
Located off London's Park Lane, the property is striving to be named amongst the world's leading and most exclusive casinos, as it gets set to unveil its "glamorous [and] more spacious new look gaming floor".
Enhancing its gaming floor offering via an increase in slot machines and electronic table games, it's stressed that "the space reflects the effortless marrying of tasteful opulence and contemporary style, whilst retaining the remarkable welcome and service of old".
Furthermore, The Colony Club Casino is to also introduce a brand new Salle Privée, allowing a select few more private players to enjoy higher stake games.
Situated adjacent to the gaming floor, 24 Mayfair welcomes guests to the retro Hollywood inspired space "complete with plush deep violet, velvet covered armchairs against a warm, tarnished gold backdrop".
Featuring a collection of casino and member's club uniforms courtesy of British fashion designer Maria Grachvogel, both Colony Club and 24 Mayfair are to also feature a variety of daytime and evening events, with live music to be a feature "on a weekly basis from a broad selection of emerging talent and A-listers".
Richard Poyner, Colony Club Casino director, commented: "​We are delighted that we have been able to invest extensively in our casino. In such a revered location, the remodelled gaming floor will offer the very latest in luxury gaming and the Salle Privée brings discretion and opulence to the fore. Its is indeed a very exciting time."
Still open 24 hours a day during refurbishment, in a statement on its website the company confirms that it is debut its new look from July 2019.
Adding that consumers should "prepare for gaming at its most dramatic and indulgent as you enjoy all your favourite games in a setting that whispers style and shouts elegance".