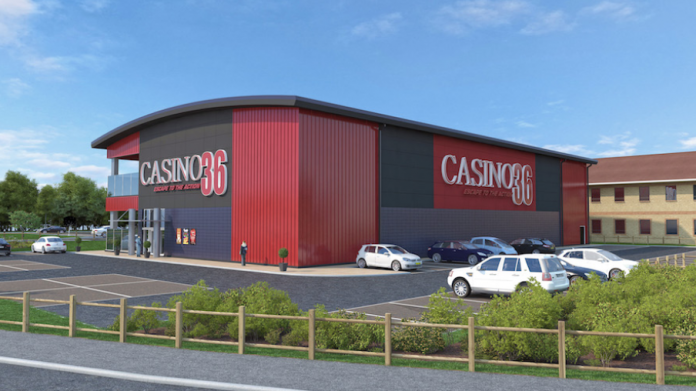 Casino 36 has started work on a ground-breaking £12m venue in the Black Country, as the firm embarks upon its latest significant project. 
Castlegate Retail Park, Dudley is to be home to the new casino and entertainment venue, which forms part of the organisations portfolio alongside properties in its home city of Wolverhampton and Stockport.
Adrian Ballard, Casino 36 director, said that the investment currently ongoing in the town was a huge factor in this development: "Dudley has, in my eye, always been a leading market town. The plans to move the area forward are admirable, and something I am keen to be involved in.
"I feel the opportunities our new site will provide will complement these plans and be an additional vehicle to bring much needed tourism back to the borough. When considering which new facilities to offer, we didn't want to just cater to an existing client market.
"We are determined to provide something that the area is lacking, and are focused on providing new facilities in a friendly and safe environment where people can relax in an exciting and fresh new setting."
Pencilled in to open in the summer of 2020, the casino is striving to bring "a new state of the art casino experience to the Black Country".
The two floor entity, that will employ in excess of 100 people, will feature a casino and bar on the first storey and an entertainment venue on the one below.
Councillor David Stanley, mayor of Dudley, who was present at the ground breaking ceremony added: "Dudley Council is committed to supporting regeneration, investment and enterprise in Dudley borough, and it was a wonderful experience to visit the site where this new business will be based.
"I am delighted they have chosen Dudley for this £12m development, it [will] be a good addition to the leisure and retail offer at Castlegate."