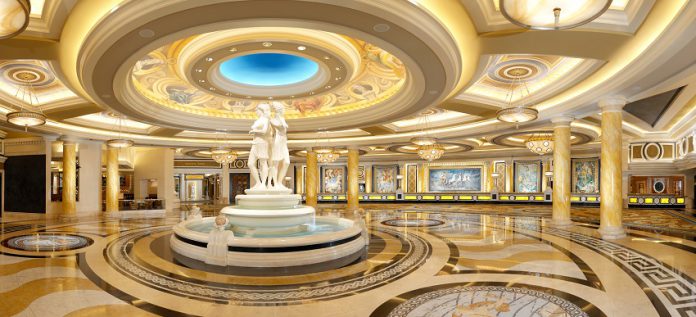 Caesars Entertainment has been recognised as 'one of the most community minded companies' for the fifth year in a row by Civic 50, a Points of Light initiative, joining MGM Resorts International alongside a number of companies from a variety of sectors.
The Civic 50 provides a national standard for companies with annual revenues of at least $1bn and showcases how they use their time, skills and other resources to improve the communities in which they do business.
Las Vegas headquartered Caesars was selected for continued efforts to improve the quality of life in local communities through employee volunteerism, corporate philanthropy and diversity, equality and inclusion.
Jan Jones Blackhurst, executive vice president of public policy and corporate responsibility, commented: "Caesars Entertainment prides itself on being a good corporate citizen that contributes a long-lasting, positive societal impact on the communities in which we operate.
"Through the dedication of our remarkable team members, who volunteer their time, plus our leadership and continued commitment to our people planet play platform, we plan to continue deepening our impact for many years to come."
People Planet Play encompasses plans, initiatives and programs to advance the group and its affiliates to make an increasingly positive impact in society, forming a strategic alignment of the firm's corporate citizenship ambitions.
"Businesses are an important driver of social good in communities, activated through the power and passion of employees and strategic investment in causes that matter. Companies like Caesars Entertainment are powerful examples of how companies can build and sustain purpose in their brands," added Natalye Paquin, president and CEO of Points of Light.
The Civic 50 winners were announced at The Civic 50 Gala at the Points of Light Conference on volunteering and service in St Paul, Minnesota, where leaders from across sectors gathered to discuss social innovation, civic engagement and cross-sector collaboration.
The survey was administered by True Impact, a company specialising in helping organisations maximise and measure their social and business value.