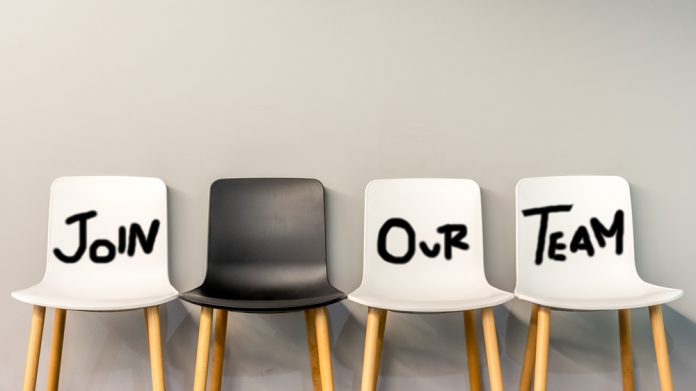 In the midst of a hectic period of recruitment within the industry, allow CasinoBeats to give you the rundown on a number of recent appointments.
The casino and sports betting platform provider has recruited Simon Westbury as its head of international business development, bringing a wealth of experience to the role.
Expressing delight to be joining the firm as well as excitement at "ambitious expansion plans," Westbury's most recent role was as CCO of VSoftCo where he was responsible for growing the firm's customer base, strengthening relationships with partners and elevating the brand to become a stand-alone leading supplier within the virtual sports space. 
Suren Khachatryan, CCO at Digitain, said of the appointment: "His proven ability to work with a wide range of commercial stakeholders, as well as his deep understanding of global markets, makes him a perfect fit for us. I'm very confident that he will play a major role in helping us achieve our growth targets and contribute to our success for many years to come." 
Svenska Spel
Eva Stoppel is to take up the role of CFO at Swedish state-owned gambling operator Svenska Spel, and will formally assume the position on Sunday September 1, 2019.
Forming a part of group management and reporting to the CEO, Stoppel joins from Swedbank after a long career in the Bonnier Group that included being investment director at Bonnier AB, and CFO of Bonnier News, Daily News and Scribona Sverige.
Patrik Hofbauer, president and CEO at Svenska Spel, commented: "I am very happy to welcome Eva Stoppel to Svenska Spel. In addition to her extensive experience as CFO she has valuable expertise in business development and change management. 
"She also has knowledge of digital transformation, something that will be a great asset for us. With Eva, we get a CFO who has all these key elements and who also knows how it is to work in regulated and highly competitive industries"
Of the appointment Stoppel added: "I am very pleased to be entrusted with responsibility for the finance and business support function for Svenska Spel. I hope to contribute with my experience in charge of management and digital transformation in other competitive industries"
Helio Gaming
Lottery games provider Helio Gaming has strengthened its operational arm, with the appointment of Keith Galea as chief operating officer.
Bringing a "demonstrable track record of operational success," Galea joins Helio from Bit8 where he occupied the chief product officer position, but despite the new role will maintain his position of managing director at his consultancy firm Consult Labs.
Richard Mifsud, CEO at Helio Gaming, stated: "We're delighted to announce the appointment of Keith as COO. Having invested in Helio Gaming, he understands how we work, and the experience he offers will take us to the next level.
"The addition of Keith will play a major role in helping us achieve our growth targets, and be an important member of the team for many years to come.
Okto Group
Okto Group, the financial technology provider, has appointed Simon Dorsen as director of gaming as it strives to consolidate its presence and drive its growth in the industry.
Set to be supported by "a growing team of gaming experts," Dorsen joins as the firm sets a vision to gamify the payment experience, and establishing Okto "as the true player's wallet".
Filippos Antonopoulos, co-founder of Okto, said of the appointment: "Simon is an industry veteran with a gamer's heart and the entrepreneurial spirit to drive growth and positive disruption in our industry. We welcome him with delight.
"We have been tailoring our market-leading payments and financial ecosystem to the gaming industry to provide a full-service payments and fintech model. Simon's proven ability across a wide range of well-known gaming suppliers and operators, as well as his deep understanding of the technology behind it, makes him a perfect fit.
"I firmly believe that he will play a major role in successfully growing our gaming business."
Bringing 16 years experience across the gaming and payment sectors, Dorsen has previously held senior roles with Trustly, GTech and IGT, where he is credited with establishing the company's first omni-channel sales team.