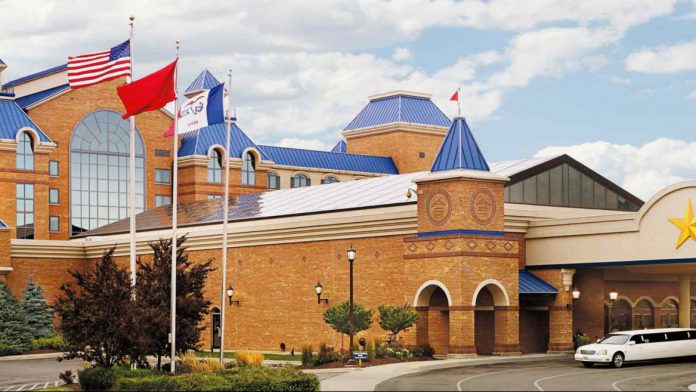 Penn National Gaming is set to debut sports wagering operations at its Iowa-based Ameristar Casino Council Bluffs property this year.
Expecting to begin the offering on Thursday 15 August, the date specified by the Iowa Racing and Gaming Commission when the statewide lid will be lifted on sports betting, it follows an influx of recent activity within the state.
Timothy Wilmott, chief executive officer of Penn National, commented: "Iowa is poised to become the first mid-western state to offer sports wagering since the federal ban was repealed last year. 
"We appreciate the diligence of the Iowa Racing and Gaming Commission that will allow us to begin offering this great new amenity at Ameristar Casino Council Bluffs prior to the kickoff of football season."
The organisation states that "Ameristar Casino Council Bluffs will offer a state-of-the-art sports betting experience that will become a destination for fans in Iowa and Nebraska". 
Kiosks are to be located throughout the destination, with the new sportsbook coming complete with a wagering counter with ticket writer stations and numerous new televisions
Placing the first wager at Ameristar Casino Council Bluffs will be Iowa native and University of Iowa football star Tim Dwight. 
Dwight was a two-time All-American at the University of Iowa and 10-year NFL veteran who played in Super Bowl XXXIII, returning a kick off 94 yards for a touchdown as a member of the Atlanta Falcons.
"Customers have been clamouring to place sports bets since the law passed earlier this year," added Paul Czak, general manager at Ameristar Casino Council Bluffs. 
"Collegiate and professional sports are embedded in the culture of Iowa and Nebraska. We look forward to welcoming customers from across the region at the incredible new sports book at Ameristar Casino Council Bluffs."
William Hill recently deepened its roots further still in the Hawkeye State after aligning with Affinity Gaming's Lakeside Hotel and Casino.
This becomes the fourth sportsbook partnership entered into by the firm in Iowa after adding the Eldorado Resorts owned Isle Casino Hotel Bettendorf and Isle Casino Hotel Waterloo to its roster, following an agreement penned alongside Prairie Meadows Racetrack and Casino in January.