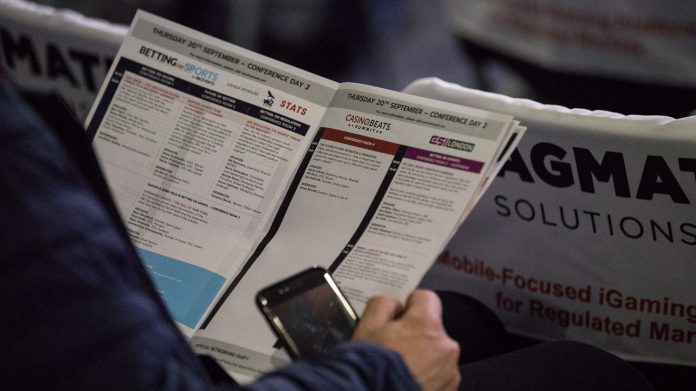 Campeón Gaming Partners will be giving insight into both the role an operator plays in product innovation and the new approach to affiliate marketing for the next generation in this year's CasinoBeats Summit, held from September 17-20 at Olympia London.
Avraam Tosounidis, COO and co-founder at Campeón, is joining 'The Role of Operators in Product Innovation' panel on the first full day of the conference (Wednesday, September 18), while Marinos Shiapanis – the firm's CMO and co-founder – will represent the igaming operator in the 'Affiliate Marketing for Generation Z' session on the following day (Thursday, September 19).
It will be the first CasinoBeats Summit appearance for the Campeón team, which will be showcasing the new CampeonUK Casino alongside high-performing online gaming sites SvenBet and EvoBet, as well as the firm's multi-betting brand CampeonBet.
Tosounidis will explore the importance of casino operators providing innovative solutions for player-centred policies and products, while he will discuss with other panellists the available options on how to engage players in a more informative development process.
This panel is of high importance for Campeón considering the great amount of effort that the group has put into developing more player-friendly casinos with innovative alternatives to facilitate access and player experience, including partnering with providers such as Trustly to deliver a Pay N' Play casino – a novel product in the industry.
"It is important to lead the innovation process in the casino industry, with players as the foremost priority," said Tosounidis. "Our participation in the Summit will allow Campeón to express and develop ideas with other industry leading operators, to build more concrete values to set forward better innovative and informative practices."
Meanwhile, Shiapanis will be focusing on the marketing aspect of the online gaming industry, giving insights into the art of capturing new players through next gen affiliate marketing.  
"Focusing marketing strategies on the younger generation influx and adapting campaigns and models to meet the demands of younger audiences, is the smartest way to move forward," said Shiapanis.
"This includes new advertising techniques, such as partnering with streamers, having a strong influence in social media, and offering an optimised mobile experience. Many affiliates are already jumping on this train by offering their own streaming services."