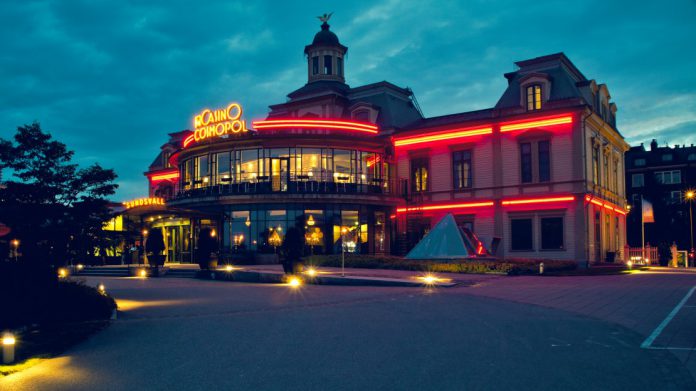 Sweden's Administrative Court in Linköping has reversed a decision made by the country's regulator last year which saw Casino Cosmopol issued a SEK 8m ($880,000) penalty.
The land-based subsidiary of state-owned Svenska Spel, whose portfolio stretches to the cities of Sundsvall, Malmö, Gothenburg and Stockholm, received the penalty fee for what the Spelinspektionen stressed as violations in its efforts to combat money laundering.
In its original decision it was stated that a review "shows that Casino Cosmopol is lacking in its efforts to counter money laundering and terrorist financing in all audited areas. The shortcomings are serious and in many cases of a systematic nature".
Among the significant areas of concern highlighted were risk-based routines, business relations and customer awareness measures, obligation to deny transactions and keeping accurate documentation.
Announcing its decision to appeal the decision a short time after receiving the sanction, the Administrative Court has subsequently lowered the penalty fee to SEK 3m.
In a media release announcing the decision, it was stated: "The administrative court has essentially accepted the deficiencies identified by the Spelinspektionen and considered that there is reason to decide that the company should pay a penalty fee. 
"However, based on an assessment of the nature, nature and extent of the violations, the administrative court has reduced the penalty fee to SEK 3m."
Following the decision the Swedish regulator has revealed that it is considering appealing the new verdict.
"It is obvious for Casino Cosmopol to follow the money-laundering rules and we consider it vital to help prevent money laundering in all its forms," explained Per Jaldung, chief executive officer of Casino Cosmopol, when the firm revealed it was to appeal the original ruling.
"In all the years we have pursued our four casinos, we have had the perception that we are following the money-laundering legislation. We have staff who work daily with questions. We have clear instructions and training all staff so they know how to act.
"All guests must show identification before entering the casinos and visits are recorded. We monitor, review and report suspicious transactions to the financial intelligence [department]. Our efforts to combat money laundering are ongoing."