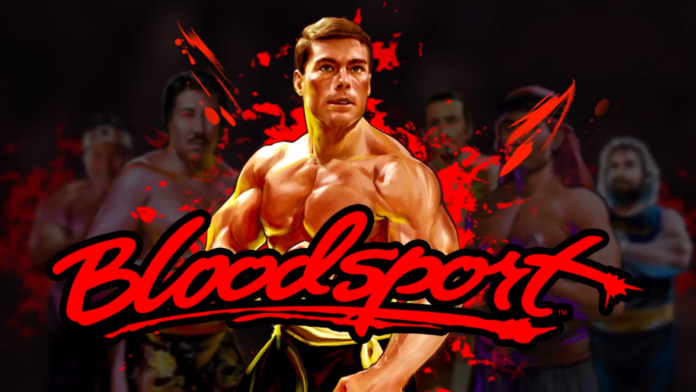 Bloodsport is the latest online slot from developer Skywind Group.
RELEASE DATE
Out now.
THE PITCH
Skywind has debuted the latest of the firm's branded video slots, as Jean-Claude Van Damme's cult classic movie Bloodsport makes its way into the world of online slots.
Introducing the all new fight zone, join Frank Dux once again as he faces off against Chong Li in underground martial arts game, set in Dux's high volatility high rewards competition.
Bloodsport is an 11×5 reel with 96 per cent return to player, and features a jackpot that the firm says "embraces the fighting spirit," embodied by the all new fight zone.
GAME DETAIL
The fight zone is embedded throughout the game and can trigger an array of features, including Kumite, where you fight for added wild, Katana, bringing free games with an uncapped multiplier, and Dux Bucks, which gives you a shot at the progressive jackpots.
Further bonus features are also evident, including the dim mak pick and the big time fight wheel make sure you have plenty of opportunity to choose and win big.
THEY SAY
"Bloodsport has a huge following, and we were incredibly mindful of doing it justice. I believe The Fight Zone device used in this game, and the story it tells, beautifully captures the essence of this cult classic," – Uri Cohen, Skywind VP of content and games.
TRAILER TIME