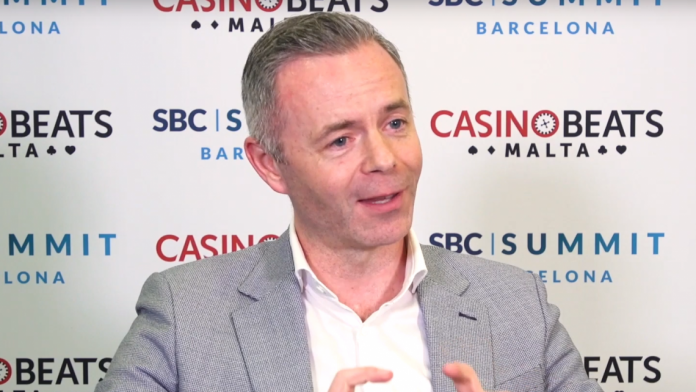 Microgaming CEO John Coleman has emphasised the need for the gambling industry to give back to local communities as it continues to promote its 'overriding desire to do good.'
Speaking exclusively to CasinoBeats after the CSR: The Key to Sustainable Gaming panel, Coleman explained that, as the industry has continued to evolve, it is becoming increasingly important for the gambling sector to continue the discussion on CSR. 
Coleman, who also collected a CasinoBeats Pride of Gaming award for his company's CSR activities, told CasinoBeats: "I respect a lot of companies in this industry, and they do do a lot, but I think that what they do might not be well known. What I think we can do is to talk about it more. 
"Coming to conferences such as this, I've just come off of a panel where we're talking about it openly, and this is the first panel I've been on where we're talking exclusively about CSR. 
"Talking about it is certainly a start, and I think that in reality the industry in smaller areas does do a lot, but perhaps we need to look at things in a more consolidated basis which might get more public attention than what those individual companies do at the moment."
Microgaming was recognised at the inaugural Pride of Gaming awards for the PlayItForward initiative, which supports a number of charitable causes. The scheme, which Coleman explains is entirely staff-led, has the primary intent of giving back and supporting the local community. 
He added: "It is really important to do good by our society and the communities we work in. Obviously with respect to the player base and those who play our games, it's important that we look after those players as well."
Watch the full interview with John Coleman here:
Learn more about Microgaming's PlayItForward