Evolution Gaming will be expanding its live game show offering in 2020 after smashing company records with 2019 releases including Monopoly Live, Deal or No Deal Live and Lightning Dice – games that place TV-inspired entertainment at the heart of the player experience.
This trend of focusing on live game shows was inspired by the runaway success of Evolution's Dream Catcher in 2017, which encouraged the company to create more and more games that gave players an engaging and immersive gaming experience akin to a TV game show.
At the time, it was seen as a risk to launch games that either weren't otherwise available or were fundamentally different in format to traditional casino games.
The idea, said Evolution's head of marketing Amy Riches, was to have bubbly and charismatic game hosts that players could enjoy watching even if they weren't playing along themselves, within a studio that had the look-and-feel of a TV set which relayed the immersive, engaging game experience over the camera to the players playing along at home. 
There was also the key addition of multipliers, which gave players additional thrilling opportunities to win as a result of RNG-based multiplier elements added to the live game. This proved to be very popular with players who didn't traditionally play table games, especially slots players and was a key draw for attracting many new types of player to live casino.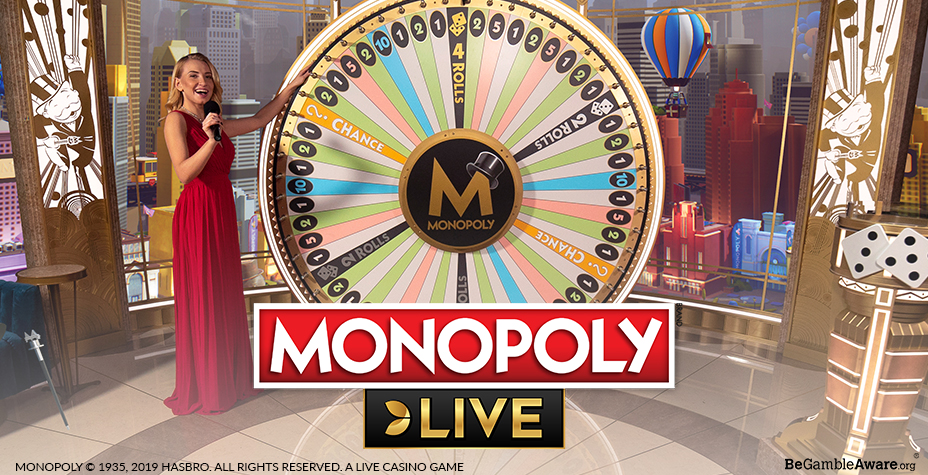 The launch of Monopoly Live in April 2019 also opened up the live casino space to a wide sector of players who had never played live casino before. Evolution found that Monopoly live did not cannibalise play on Dream Catcher money wheel, the game on which Monopoly live is partly based. 
Quite the contrary, in fact, as Dream Catcher has seen player numbers increase in that same period since Monopoly live's launch in April.  The result of the new launches – according to Riches – is that "new players are entering our world and going on to play other, more traditional casino games such as roulette and blackjack" – a significant cross sell boost for its existing content.
"In 2019, Evolution Gaming has worked on pioneering a whole new game category in the live casino space: Live game show," she added. "Entertainment was the name of the game and this innovative approach has proven fruitful for Evolution. 
"Innovation isn't just an idea; it is a way of life. Not only are we carving this brand-new game category, but we are single-handedly engineering and building studios for games never before brought to live casino. We believe this will redefine what live casino truly means.
"For example, Lightning Dice – another of our live game shows portfolio – uses an exceptionally complex dice tower, which had to be conceptualised, built from scratch and rigorously tested by the in-house team with no point of reference as, quite simply, no-one had done this before.
"We vowed we would redefine live casino and push the boundaries of what our operators and their players could expect and are very much on our way to achieving this goal. 
"Looking to the future, in 2020 we will be expanding both our traditional and game show games even further, offering ever more choice, entertainment and fun."