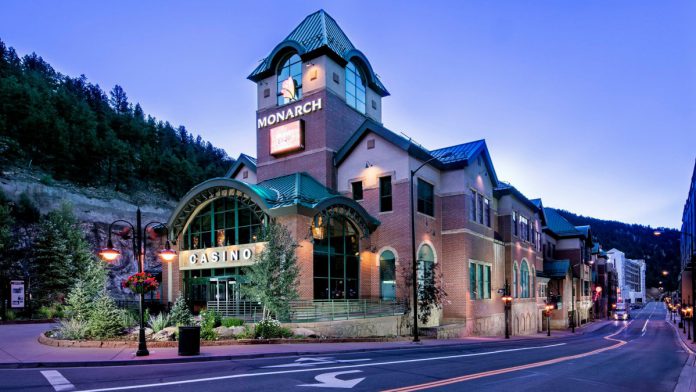 Reno, Nevada headquartered Monarch Casino and Resort believes the completion of ongoing work at its Black Hawk property will stand the firm in good stead, after reporting an indifferent Q3.
The firm, which owns and operates Atlantis Casino Resort Spa in its home market and Monarch Casino Black Hawk in Colorado, believes transitioning into a "true destination resort" will position the company for growth for many years.
Providing an update in its latest financial report Monarch now expects the expansion project, including the hotel, expanded casino, restaurants and certain public areas, to be fully open in the first quarter of 2020. 
The remaining remodelling of some areas of the existing casino is expected to be completed in the second quarter of 2020.
"In the near term, we expect to continue to incur pre-opening expenses, as we prepare to introduce and open what we believe will become Black Hawk's favourite new destination resort," noted John Farahi, co-chairman and CEO of Monarch. 
"As our hotel and resort amenities open, we expect to grow the overall market as well as further expand market share, particularly as we begin to execute on what we believe will be an eighteen-month ramp-up period.
"We believe that the quality of the new Monarch Casino Resort Spa Black Hawk will offer a transformational experience for both new and returning guests. 
"We expect the expansion of our Black Hawk property into a true destination resort will position Monarch to generate significant free cash flow growth over the coming years. 
"Importantly, we have been able to fund over half of the spending to-date on the more than $400m Black Hawk project from operating cash flows, leaving our peak leverage levels modest and giving us a solid balance sheet that we believe will provide Monarch future flexibility to pursue additional long-term growth opportunities"
Providing the update in its latest financial report, net revenue increased 1.9 per cent to $65.6m (2018: $66.4m), driven by 2 per cent and 7.8 per cent rises across the casino and hotel segments which helped offset a slight 0.7 per cent food and beverage decline.
Net income during the period dropped 14.1 per cent from $10.8m to $9.3m, with adjusted EBITDA finishing at $17.3m, representing a 5.8 per cent drop from $18.4m.
Farahi commented: "Monarch's financial performance in the third quarter of 2019 reflects continued top-line growth that was offset by higher payroll and healthcare expenses as well as expenses related to our ongoing transformation of Monarch Casino Black Hawk."