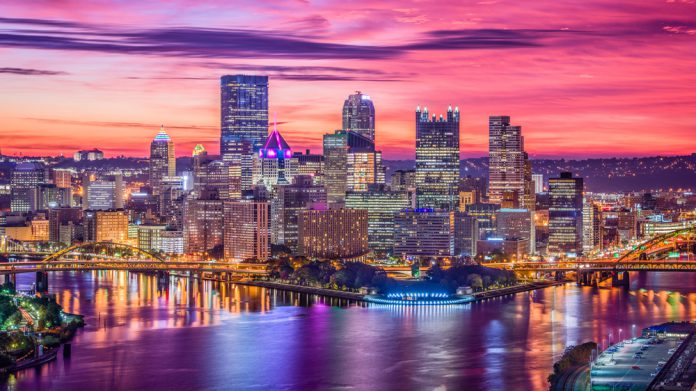 Pennsylvania has seen a further surge in revenue for October, as the online interest continues to engage punters across the state. 
With total gaming revenue increasing 10.9 per cent for the period to $283.7m (2018: 255.6m), online and retail sportsbooks generated more than $200m in bets in a single month for the first time.
The Keystone State's online casinos combined to generate $4.9m in gross revenue in October, up 20 per cent from $4.1m a month earlier. Online casino wagers also grew 42 per cent to $200.2m, from $140.8m, and brought $1.5m in state taxes.
Rivers Philadelphia took the market lead with $2.5m in revenue, ahead of Hollywood Casino at Penn National Race Course's $1.8m and Parx Casino with $610,187.
"The online casino market is rapidly changing, and it should continue to grow," said Jessica Welman, sports betting analyst for PlayPennsylvania.com. "Online poker is worth watching. It has largely been forgotten in New Jersey, so Pennsylvania could buck that trend if it can sustain interest."
Slots revenue at land-based establishments grew less than one percentage point to $186.9m, led by Parx with $34.5m, up 7.8 per cent from $32.1m, Rivers Casino Pittsburgh that grew 8.1 per cent to $23.8m (2018: $22m) and Wind Creek Bethlehem which fell to $21.7m down 3.4 per cent from $22.4m.
Table Games jumped 9.9 per cent for October to reach revenue of $73.1m (2018: $66.5m), led by Wind Creek that saw a rise of 11.1 per cent to $17.9m (2018: $16.1m).
Parx was second in the list with $16.7m in table games revenue, up 11.4 per cent from $15m, and Rivers Philadelphia that finished on $10m, increased 35.8 per cent, the largest of all the state's establishments, from $7.9m.
Pennsylvania's sportsbooks also hit a new high in October by accepting $241.2m in bets, up 24 per cent from September's $194.5m handle, according to figures released by the Pennsylvania Gaming Control Board.
Generating $14.9m in revenue, it led to an injection of $5.1m into state coffers, with Pennsylvania's five online sportsbooks generating $198.7m handle in October, representing 82 per cent of the overall figure.
"Online betting will unquestionably be the driver to future growth in Pennsylvania," said Dustin Gouker, lead analyst for PlayPennsylvania.com. "Most encouraging is that Pennsylvania's online market is still expanding with new brands, including DraftKings. That should only encourage more growth."
FanDuel Sportsbook at Valley Forge Casino continues to dominate the online market, accepting a record $113.9m in October bets, up from $85.1m in September. FanDuel generated $8.1m in revenue, up from $7.1m in August.
Rivers Pittsburgh continued to lead the retail market, accepting $7.7m in bets in October, up from $7.3m in September. That yielded $699,611 in revenue, down from $957,791.
"FanDuel's grip on the online market could loosen with increased competition from Fox Bet and DraftKings," Gouker added. "Overall, though, the increased competition will be a benefit to bettors, giving them more choices and spurring product innovation."