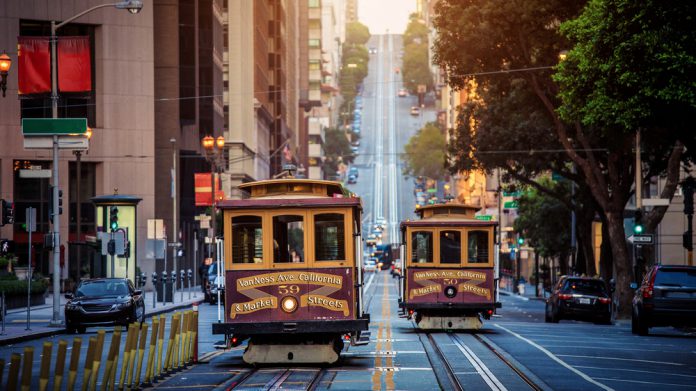 Boston, Massachusetts, headquartered DraftKings has bolstered its presence on the west-coast of the United States after hosting the official opening of its new San Francisco office.
Marking the company's fifth such location nationwide, the latest space enhances the DraftKings coast-to-coast footprint further still and follows its most recent opening in Las Vegas.
Boasting 4,750 square-feet, the new space marks DraftKings' third office opening since unveiling its Boston headquarters nearly one year ago. DraftKings has also debuted "state-of-the-art" locations in Hoboken, New Jersey, as well as the aforementioned Nevada entry, in the last 10 months.
The new office is said to be decked out in DraftKings' branding and floor-to-ceiling murals of some of the region's most iconic views and athletes, including the Golden Gate Bridge and Golden State Warriors' Steph Curry. 
It is further stated that the establishment of the new office was made possible through DraftKings' introductory collaboration with Knotel, a flexible workspace platform. The company asserts that the office will house top talent with experience and expertise in the tech industry, as well as marketing personnel.
Since October 2018, DraftKings has experienced immense internal growth. The company has enjoyed a 40 per cent increase in its headcount and recently announced a 20,000-square-foot expansion of its Boston global headquarters, and has also taken additional space in the city to accommodate their rapidly growing Boston-based team. 
"Among the iconic sports teams and landmarks, San Francisco is an ideal combination of design, culture and technology," Matt Kalish, co-founder and president of DraftKings North America, said of the new office being established. 
"Our committed, in-house marketing team could not be more excited to channel the spirit of the Bay Area in establishing DraftKings as an influential fixture of the West Coast as we continue to provide sports fans with the ultimate in creative sports-entertainment content."