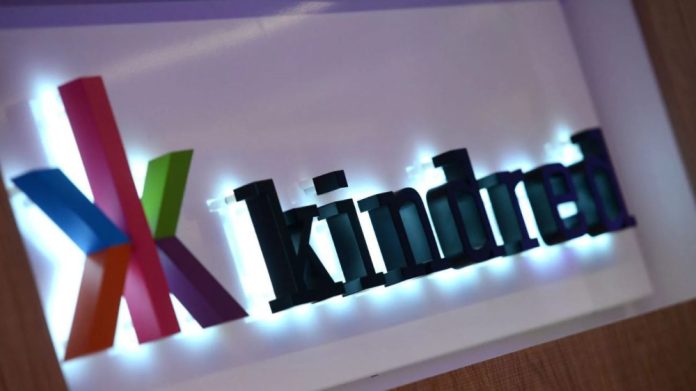 Kindred Group has lauded its ongoing commitment to safer gambling and sustainability, stressing a vision "to make gambling 100 per cent enjoyable".
Commenting that "with that in mind we have a clear ambition that zero per cent of our revenue will be derived from harmful gambling," it comes as the firm publishes its annual sustainability report for 2019.
In the report the group comments on progress on sustainability commitments, including an increase in customers who adopt healthier gambling behaviour after personalised responsible gambling messages.
Furthermore, the group also praises an increased focus on communicating sustainable consumption in the marketing and sponsorship advertisement space, as well as a number of initiatives and partnerships to increase the contribution to the local communities.
Maintaining a commitment to its five core sustainability priority areas, in 'Responsible Gambling' Kindred sets a long-term ambition of zero per cent of gross winnings revenue being derived from harmful gambling by 2023.
Across its 'Maintaining Integrity' priority area, the group asserts a long-term goal to "always behave with integrity and fairness in everything we do to gain the trust of our customers, the regulators and society as a whole".
In 'Running a Compliant Business" the group states it's striving to "ensure that our operations always continue to meet the highest professional, compliance and ethical standards," with its 'Being Kindred' segment unveiling an aim to "become one of the world's highest-ranked companies for employee engagement".
In its final priority segment the group comments on 'Contributing to our Communities," emphasising an ambition of equipping communities in which it operates "with the knowledge and resources to build a better future".
In his CEO's address Henrik Tjärnström comments on the need to put the customer first in a regulated digital world: "We have seen regulatory pressure in Europe increase throughout 2019, partly fuelled by the stigma around gambling as an industry.
"This is challenging the industry to adapt to a new market reality in terms of marketing, community involvement and actively addressing industry specific issues. Kindred has always been a front runner in this area, and we intend to keep hold of the baton in the race for sustainable growth. 
"As mentioned in last year's sustainability report we have built our business on continually finding new ways forward, challenging the status quo, and we are determined to continue to transform ourselves and the industry for this new reality.
"In 2019, we derived 59 per cent of our revenue from locally regulated markets and expect this ratio to increase, a clear indication that we want to contribute to our communities in every way possible. 
"However, to ensure local regulation works in a digital world the share of customers choosing locally regulated operators, also called the level of channelisation, must be the ultimate objective in each market. If this is not achieved, the system will fail."
Concluding: "Gambling is a form of entertainment in our society. It always has been and always will be. A customer who enjoys gambling and stays in control, and an industry which plays a fundamental part in developing communities through active engagement, is good for everyone. That is why a sustainable business is a good business and a valuable part of the communities in which it operates."