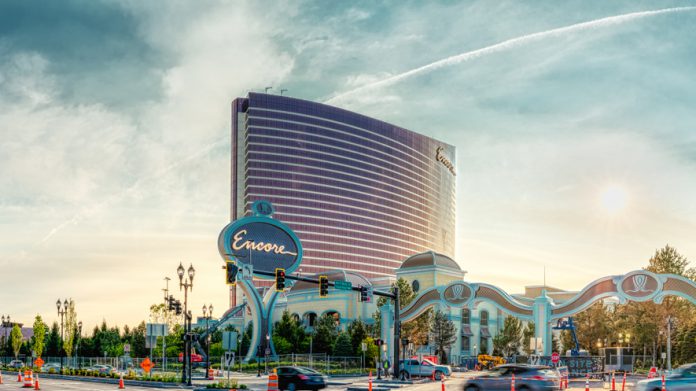 Gaming provider R Franco Group has made an initial donation of 13,000 reusable masks across Spain as part of the nation's ongoing fight against COVID-19, as updates of industry mitigation efforts continue.
Wishing to contribute to the support of its country in these unprecedented circumstances, the donation forms part of R Franco's mission of sharing a message of solidarity and hope to customers, suppliers, operators and the Spanish people.
Donations are planned across the temporary hospital currently opened at IFEMA, Madrid's equivalent to Excel London, to the Military Emergencies Unit, which is a branch of the Spanish army, as well as several units of the police and residences for elderly people.
Jesus Franco, president of the R Franco Group, explained: "Never has it been more important for us as an industry to step up and help our country and people through these difficult and painful weeks.
"As the pandemic continues to hit companies, families and communities across Spain, the R. Franco Group is here to do all we can."
Donations have also been made by Connecticut's Foxwoods Resort Casino and the Mashantucket Pequot Tribal Nation to support local communities affected by the pandemic.
Following the donation of 22,000 pounds of food to a local food bank, Foxwoods has delivered 59,000 gloves, 100 N95 respirator masks, 240 rolls of toilet paper, 36 bottles of hand sanitiser, nine cans of Clorox sanitiser spray and 24 bottles of other sanitiser to Backus Hospital, Lawrence and Memorial Hospital, Fairview Retirement and Stonington Institute.
"The health and wellbeing of our team members, guests and the community at large has always been our primary focus," stated Rodney Butler, chairman of the Mashantucket Pequot Tribal Nation. 
"Supporting organisations like these that are constantly working to keep our local communities safe, especially during this vital time of need, is simply the right thing to do. We encourage others that have access to personal protective equipment to consider donating what they can as well."
Las Vegas-based Wynn Resorts has announced that the company is to extend paying all salaried, hourly and part-time employees until May 15, for a total of 60 days of payroll continuance. 
The new action has been taken as part of Wynn's shared responsibility for the health and safety of its employees, their families and the Las Vegas and Greater Boston communities during this pandemic. Payroll coverage will include more than 15,000 current Wynn and Encore employees.
"It is our shared responsibility to follow the direction of health and safety professionals to stay home, and limit social contact," said Wynn Resorts CEO Matt Maddox.  "We owe it to each other, our families and to our community."
Following the green-light being granted approval to offer wagers on Counter-Strike – ESL Pro League Season 11: North America, the Nevada Gaming Control Board has issued a further introduction.
The regulator is to permit wagers on 2020 Counter-Strike – ESL: Meisterschaft, pursuant to the provisions of Regulation 22.1201. The approved wager types are head to head, winner of each match and overall winner. Approval is granted for all licensed books to post and accept wagers on 2020 Counter-Strike – ESL: Meisterschaft, subject to the following conditions:
Licensed books electing to offer these wagers must provide the Enforcement Division with notification of terms.

Acceptance of wagers must cease prior to the commencement of each match.

The results shall be based on a permissible source in accordance with Regulation 22.060 (4).

All audit procedures detailed in Industry Letter 2011-48 must be adhered to.

The setting of odds is at the discretion of the book; rules governing these wagers shall be made available to the public.

Any additional wagers which deviate from 1) head to head 2) winner of each match 3) overall winner for this event will require a separate application and approval.