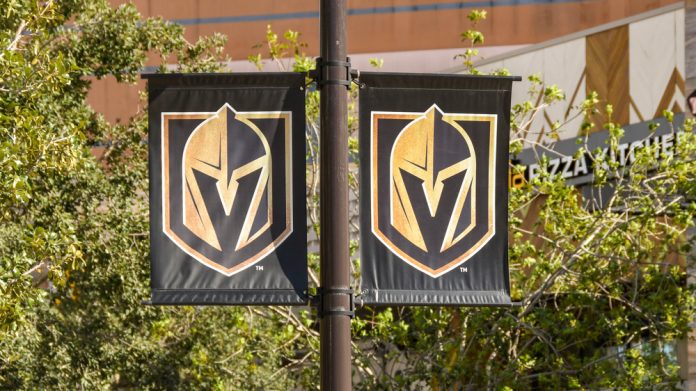 Las Vegas headquartered AGS has unveiled a collaboration with NHL franchise Vegas Golden Knights in recognition of missed milestones by high school graduates due to the COVID-19 pandemic.
Currently entering the third year as a corporate sponsor of the side and the 'Play of the Knight' feature at home games, the 'Golden Grad' social media promotion debuted last week to honour and recognise Las Vegas 2020 high school graduates.
Kerry Bubolz, president of the Vegas Golden Knights, commented: "We are thrilled to partner with AGS and offer the graduating seniors in Southern Nevada this opportunity to share this wonderful accomplishment with us. This is a great chance for seniors to be recognised and celebrated for their hard work in an unprecedented time."
The week-long promotion initially launched on Thursday 4 Jun via the franchise's Twitter page, which encouraged Las Vegas valley graduating seniors to reply with a high school photo and the name of their place of education.
Upon culmination on Thursday 11 June three winners will be randomly selected from every eligible 2020 graduating senior who responded to the tweet. 
Those individuals will each receive a prize package that includes a MacBook Pro laptop, set of Apple AirPods Pro in-ear headphones, VGK and AGS gift baskets, and a meet-and-greet with a VGK cast member.
Julia Boguslawski, AGS' chief marketing officer, explained: "COVID-19 has had a devastating impact on so many people; we recognise that the pandemic has also been very hard on our graduating high school seniors, who have missed out on their prom, their last season of high school sports, and a traditional graduation ceremony. 
"We wanted to do something for the seniors in our community to acknowledge their missed milestones and to celebrate their achievements. And we couldn't ask for a better organisation to partner with as we launch this promotion – the Vegas-born Vegas Golden Knights."