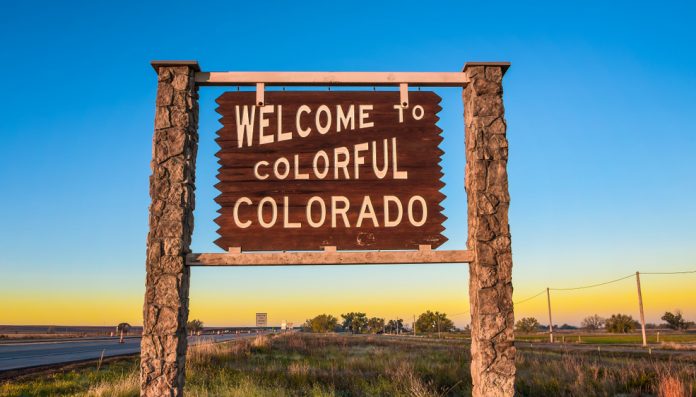 Coinciding with the reopening of the Saratoga Casino in Black Hawk, Colorado, Betfred USA Sports has confirmed that it will open the doors to its new sportsbook at the property.
The sportsbook will be the second US property for the Manchester-based bookmaker, strengthening the operator's presence across the US market.
Sam Gerrity, Vice President of Business Development for Saratoga Casino Black Hawk, added: "We could not be happier with our partnership with Betfred and its decades of retail and online sports betting experience. Saratoga strives to deliver a premium guest experience, and we believe the Betfred sportsbook continues to build on that promise."
Colorado has been identified as a key market for Betfred's US expansion, Bryan Bennett, Chief Operating Officer of Betfred USA Sports, explained to SBC. He said: "We began to explore every opportunity available to us and reacted accordingly. At the time of entry, Colorado was going to be the next state to go live and legalize sports betting. We had several partnership opportunities that presented themselves to us such as our fantastic partnership with Saratoga so we embraced that opportunity.
"That said, Colorado is really shaping up to be a fantastic opportunity for sports betting in general. The regulators here passed friendly regulations, such as allowing players to create accounts on their mobiles and begin betting almost immediately. Colorado has been a fantastic environment for Betfred to roll out in."
Betfred has also inked a new multi-year sponsorship with the Denver Broncos, having been named as an official partner of the NFL franchise.
Through the sponsorship, Betfred hopes to deliver an unparalleled game day experience outside the Empower Field at Mile High with a sports betting lounge – which will offer fans the chance to take part in pre-game events as well as interact with the Betfred team to learn about the Betfred digital app and view live odds.
Discussing how the operator plans to stand out from the crowd in Colorado, Bennett emphasised that the Broncos partnership is key, saying: "For us, Betfred is a known entity in the UK, having been around for 50-plus years. But here in the US, we are very much an unknown entity. We recognise that we're a new brand in the US, and so we are taking big bold steps to address that. The Broncos are the premier sports franchise in Colorado.
"The state is one of the very few that has professional hockey, basketball, baseball, soccer and football teams, all of the major teams are based in Denver. But through and through, it's a Broncos town. So when we were looking to do a sports sponsorship, we were wanting to pick a top team and make sure that we stand out."
"Our sponsorship is a multi-year agreement that will include a number of digital assets, including radio and broadcast on Broncos' own entities, meaning Betfred will become the title sponsor on radio shows and broadcasts."
"We're extremely proud of our partnership with Saratoga and are excited to be part of the rich gaming community in Black Hawk. We knew we needed to be aggressive upon entering the Colorado market with a Vegas-quality sportsbook and a sponsorship agreement with the Denver Broncos, one of the premier franchises in US sports. We look forward to launching our online platform right before football season."
"Betfred's combination of a physical sportsbook at Saratoga Casino, extensive retail offerings in Europe and an upcoming online offering make them an organization we think Broncos fans will enjoy engaging with," Broncos Chief Commercial Officer Mac Freeman said.
"They are relatively new to Colorado and are enthusiastic to be a part of gameday at Empower Field at Mile High. Through a tailgate activation featuring a gaming lounge adjacent to Sports Legends Mall, we will be able to provide our fans with a new and exciting onsite experience at our stadium."