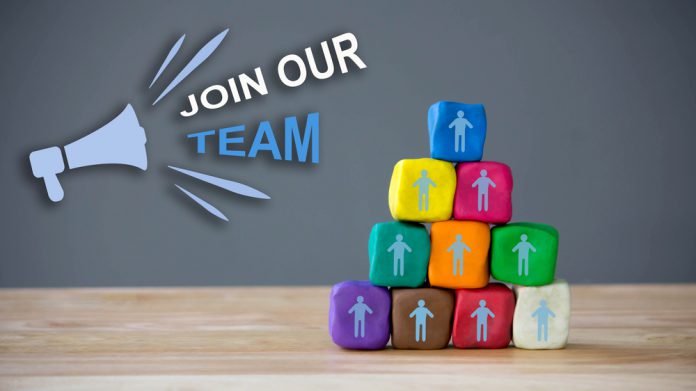 With plenty of movers and shakers around the industry, allow CasinoBeats to give you the rundown on a number of recent manoeuvres.
SciPlay
Social gaming firm SciPlay is ramping up its recruitment efforts, with the group announcing that due to "tremendous growth" over the past year it's looking to fill several roles at the company's Austin, Texas, office.
As digital gaming continues to grow, the former social division of Scientific Games, which became an independent company in 2019, is looking to fill several new positions varying in experience from associate to principal-level.
Among the individuals SciPlay seeks are software engineers, gameplay analysts, game producers, software QA engineers, game artists and product managers.
"It has been an absolute joy to watch our SciPlay family grow with the addition of dozens of our city's brightest and finest game developers," said Karen LeBlanc, lead recruiter for SciPlay's Austin office.
"We are passionate about creating an inclusive culture that celebrates creativity, new ideas, innovative technology and our individual weirdness. Together, we will continue to create industry-leading games by collaboratively embracing each other's unique backgrounds and talents."
Playzido
B2B games platform Playzido has announced the recruitment of Conor Jenner as senior sales and account manager, lauded as "a great asset to the business as it continues on its huge growth trajectory".
In the new role Jenner will gain responsibility for managing the group's existing and new operating partners, utilising prior knowledge and experience of the igaming industry.
Stuart Banks, managing director at Playzido, noted: "Having Conor onboard is going to give Playzido a huge boost and with a substantial portfolio of existing clients and an exciting road map of new operator launches Conor is definitely going to have plenty to get his teeth into over the next few months and years ahead.
Degree 53
Degree 53 has announced the promotion of Bav Patel and Peter Stringer to directors, as well as confirming that the group has made 12 new hires during the last three months.
Patel has taken on the role of technical director of web and infrastructure, while Stringer has been promoted to the technical director of mobile position.
Furthermore, the group has has brought in new recruits to increase capacity across the board, including web and app developers, quality assurance, project managers, UX designer and a business analyst.
Richard Wagstaff, managing director at degree 53, commented: "I'm delighted to recognise the great work both Bav and Peter have been doing. Their promotions are a testament to their expertise in their respective fields and delivering successful projects for our clients.
"I also want to welcome our new team members and look forward to meeting them face-to-face in the coming weeks. It's been a tough few months for many businesses, and I'm glad we've been able to grow our team during this period whilst retaining all our employees."
888 Holdings 
888 Holdings has expanded its governance advisory, after confirming the appointment of Limor Ganot as a corporate non-executive director.
A seasoned executive in corporate financing and strategic planning for technology enterprises, Ganot is the managing partner of US/Israeli venture capital fund Gefen Capital.
"I am delighted to welcome Limor to the 888 board," stated 888 chairman Brian Mattingley. "Her involvement as a leader in a diverse range of businesses, together with her understanding of disruptive technologies, will be of significant benefit to 888 as we continue to grow and develop as a global leader in online gaming."