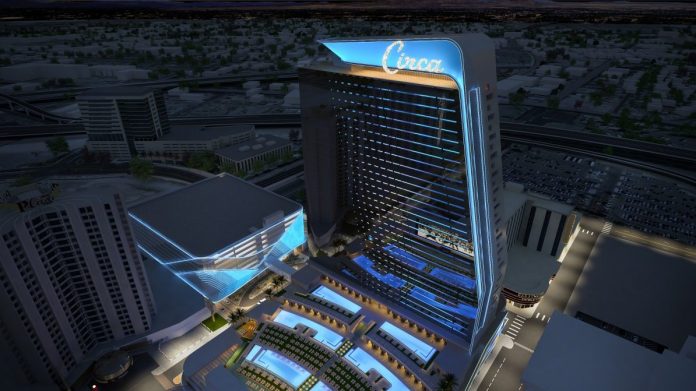 Las Vegas' first property to be built from the ground up in over three decades, Circa Resort and Casino, has unveiled a link-up with Automated Cashless System's PlayOn cashless table game solution.
Allowing guests to safely and conveniently access funds at table games when the venue debuts later in the year, the link-up deepens the PlayOn roll-out at Derek Stevens' family of casinos with the D Las Vegas already boasting availability.
"Derek will be providing a new and unique gaming experience to his patrons in historic Downtown Las Vegas and we are thrilled that PlayOn will be a part of that offering," said Steve Warner, founder and COO of ACS PlayOn. 
"We've spent significant time collaborating with the Nevada Gaming Control Board to meet all applicable MICS, technical standards, and the Nevada Gaming Commission's responsible gaming regulations and we are now seeing significant demand for PlayOn across the state, especially with the concerns surrounding currency and COVID-19. PlayOn is safe, secure and convenient."
PlayOn is a cashless payments solution that allows players to purchase casino chips using their debit card, and aims to eliminate the necessity of having to leave the game in order to use an ATM machine or search out a cashier cage.
"When we began developing the casino space at Circa, we knew we wanted to deliver an unrivaled experience to eager players," added Stevens, CEO and founder of Circa. "Introducing ACS PlayOn into the mix will allow us to offer convenient game-play for locals and visitors alike, and enhance overall customer service."
The 1.25 million-square-foot, 777-room property will stand as the tallest structure north of the Las Vegas strip, and will house a two-story casino that contains 1,360 slot machines and 49 table games.
Striving to become "a mecca for sports gamblers," fans will be able to take in three levels of action taking place on a 78-million-pixel high-definition screen, billed as "the largest sportsbook screen in history".