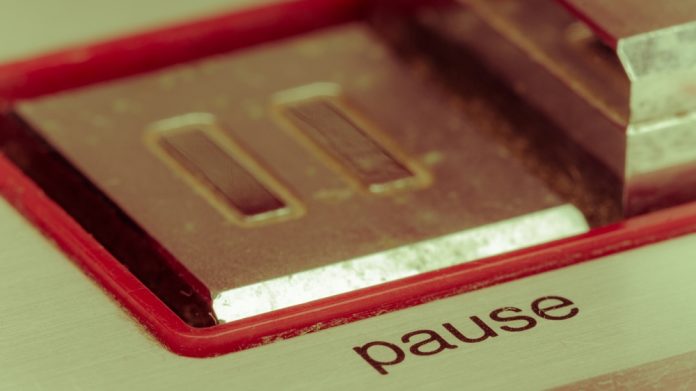 Geolocation compliance technology specialist GeoComply has, in conjunction with Responsible Gaming Education Week, announced the launch of its PlayPause multi-state safer gambling tool.
Designed to modernise and strengthen the effectiveness of the igaming and online sports betting industry's responsible gaming programs, PlayPause will be available free-of-charge to operators via a newly established non-profit organisation, Conscious Gaming. 
"At GeoComply, we're always looking for ways to leverage technology in a meaningful and responsible way," said Anna Sainsbury, GeoComply chairman and co-founder. 
"PlayPause is not only an important compliance tool, but a way we can unite the industry and regulators to deepen their shared commitment to responsible gaming and consumer protection." 
The GeoComply powered solution will: 
Expand the protective self-exclusion bubble so that as players move from state to state, the protection that they have asked for can also move with them.  

Enable consumers to self-exclude across multiple states to prevent incidence of simply crossing a state line and continuing to gamble. 

Empower operators to strengthen responsible gaming programs – and make more data driven decisions – with greater insights into players that have already self-excluded in one state but need to be recognised and protected if/when they seek to play in another jurisdiction. 

Streamline the administrative burden and eliminate the silos associated with maintaining numerous separate state-operated self-exclusion databases. 
Keith Whyte, executive director of the National Council on Problem Gambling, explained: "Creating a multi-state self-exclusion tool has long been a goal of all stakeholders that are committed to responsible gaming. 
"The NCPG applauds the creation of PlayPause – this is a prime example of how technology and innovation can be leveraged to advance consumer protection and foster a more effective responsible gaming framework across the gambling and sports betting industries."  
Elizabeth Lanza, director of the office of compulsive and problem gambling at the Pennsylvania Gaming Control Board, added: "Pennsylvania is pleased to be at the forefront of a new responsible gaming tool, designed to strengthen consumer protection and take self-exclusion programs in a new direction."