"There is a gulf of difference between the two markets, particularly from a regulatory standpoint," emphasised Sylvain Boniver, CCO at Gaming1, who explained the difference between the Belgian and French regulated market.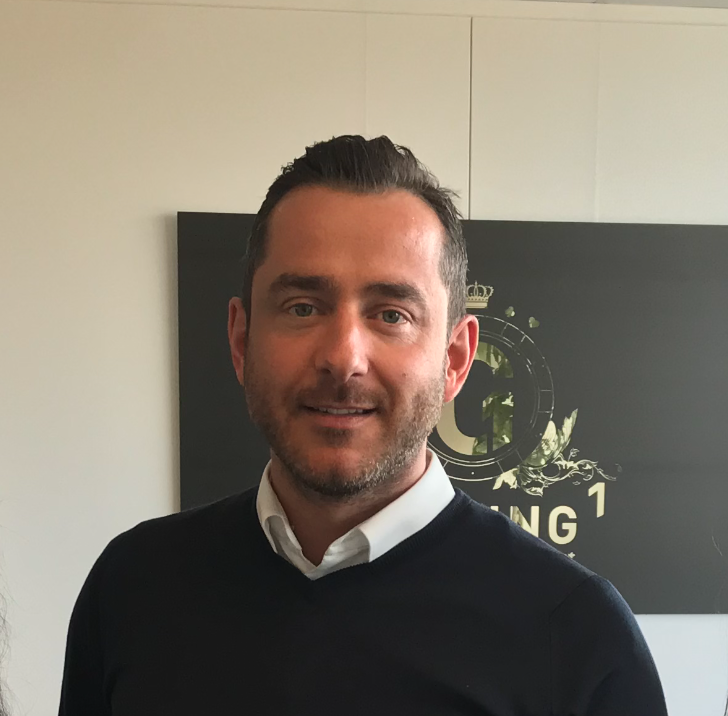 Outlining the firm's position in the Belgian market, Boniver stated that even after its expansion and growth, its prominence 'has not diminished' with the firm's ambition still set on 'becoming the industry's preferred gaming partner'. 
He stated: "Our innovative omni-channel approach deploys proprietary technology to help land-based casinos enhance and synergise their online offering. 
"Since the opening of our first casino nearly two decades ago, Gaming1 has continued to expand its Belgian commercial presence. We now operate Casinos de Namur, Spa and more than 30 Circus gaming rooms as well as the Circus.be, 777.be and pokerstars.be websites."
CasinoBeats spoke to Boniver and delved into the difference between the Belgiaun and French market, performances of slots since the beginning of lockdown and the impacts of COVID-19 on the land-based sector.
CasinoBeats: What are the similarities and differences between the Belgium and French markets?
Sylvain Boniver: Belgium's market is the more competitive of the two, given that a larger number of private companies are active within it. That applies to all sectors: online licences are linked with offline ones in Belgium, but not in France, which adds a step to the compliance process. 
An extensive selection of products is also regulated in Belgium's online market – which allows for a wealth of slots, whilst France only regulates poker and sports betting. The dynamism of the French market is also hindered by the monopolistic domination of its public sector, which drives a lot of commercial activity underground.
These factors have meant that, while most of the gamblers based in Belgium play on the legal market, France is Europe's most significant black market – again, especially when it comes to slots. 
CB: How have online slots performed in Belgium since the beginning of lockdown? 
SB: The coronavirus outbreak sent ripples across our industry, but land-based casinos carried the heaviest burden of all.  According to a survey we conducted at the end of May, almost a third of Circus' Belgian-based offline gamers that had never played slots on the internet prior to lockdown did so for the first time during it.
Although those gamers brought additional online revenues, they did not compensate for the financial impact caused by the shutdown of land-based casinos. 
CB: With land-based casinos in both countries now slowly beginning to reopen after the impact of the COVID-19 pandemic, do you envisage a shift from online back to land-based?
SB: We recently organised a survey of offline Circus customers based in Belgium. Its objective was to garner their views on the reopening of our land-based establishments, as well as understanding how lockdown affected their betting behaviour. 
The results certainly made for interesting reading. Almost two thirds of those who used to visit Circus gaming halls declared an intention to return at the same frequency after their reopening. This would suggest that, despite all the talk of a wholesale transition online, most land-based gamblers will return to the slots they know when the circumstances allow it. 
Having said that, 20 per cent of the same demographic said they would attend our gaming rooms less often than before the lockdown. Of those, 37 per cent identified a newfound preference for online gaming as the reason why, while 63 per cent cited sanitary or budgetary concerns. 
CB: Could you describe the differences between the regulatory landscapes of the two markets?
SB: There is a gulf of difference between the two markets, particularly from a regulatory standpoint. Firstly, when it comes to slots, France's private sector is limited to land-based casinos – there are no legal online outlets or betting shops, other than those operated by Française des Jeux. Online casino games including both slot and table offerings are also legal in Belgium, but prohibited in France. 
However, although French regulations are more restrictive overall, there are certain rules in place in Belgium that don't exist in France. Belgian regulations (for example), dictate you must own a land-based establishment to apply for an online or retail betting licence. In France, though, that is not the case. The French market also doesn't have a legally mandated deposit limit, by contrast to Belgium, which imposes a €500 weekly limit by law.
This can, however, be lifted by the player at their request – but this is dependent upon whether they have previously had issues related to debt (and are listed as such by the nation's Central Bank). 
CB: What have you learned from your success in Belgium that has helped when entering neighbouring markets such as France and others further afield?
SB: Our experience in Belgium has enhanced our knowledge of how to maximise the synergy between offline and online operations, as well as shoring up our expertise in the poker vertical to complement our slots offering. We strongly believe that success depends largely on time to market, as it's key to take your products live at the time when they are most likely to meet customers' needs. 
The strength of a partner's brand is also a critical determinant of commercial success. Adapting to your environment is paramount, because land-based casinos with strong local brand recognition are infinitely easier to integrate online.