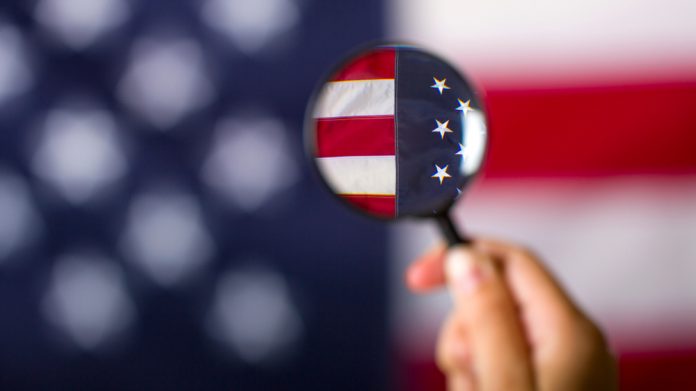 Independent gambling harm minimisation consultancy Epic Risk Management has strengthened its US-focused collaboration with the Kindred Group.
Following Epic's recent expansion into the US market, the firm has once again teamed up with the group to provide training and development sessions for their staff in the country.
Calling sustainability and player protection "a key aspect" of its US operations, the move comes as the online gaming operator targets expansion into more states during the next year.
The two parties will continue to build on their existing partnership to train Kindred employees in proactively monitoring its customers to guarantee a safe and secure gambling experience.
"Epic Risk Management is without doubt market leaders when it comes to providing training around all aspects of responsible gambling," said Maris Catania, head of responsible gaming and research at Kindred Group.
"They offer a variety of courses, delivered face to face, digitally and via eLearning platforms that are customised to their client's needs and an absolute must for gambling industry operators.
"Kindred/Unibet have been delighted to work with Epic over the past three years and have benefited from their blended approach of combining lived experience of gambling harm with proven methodology and training concepts. 
"Highlights of our collaboration have been their comprehensive risk assessment training, allowing our staff to better understand the significant risks that problem gambling can bring and then how to conduct effective interactions, focusing on the customers' emotions and how to deal with conversations of a sensitive nature. 
"Engaging with Epic has brought about positive behavioural change for our company and is an essential tool for an organisation to minimise harm."
Offering customised fully accredited and independently evaluated training and education sessions regarding the issue of problem gaming for operators is what Mark Potter, Epic's head of delivery in the US, believes will create a culture of sustainability in the expanding market.
"Responsible gaming requires a focus on culture change, understanding, and a desire for action and change," he explained. "This is why Epic will always begin any responsible gaming and problem gambling engagement with a process of consultancy to understand the current state of play within an organisation, the requirements that are specific to that individual organisation, and how best to tailor our solution to provide fit for purpose, effective, and impactful programs. 
"Ultimately, Epic firmly believes that a comprehensive and effective responsible gaming training program cannot be found on the shelf. For a sustainable culture to be created, the provision of proven, impactful training and development programs is a vital part of the journey. 
"Epic Risk Management has worked tirelessly across 16 countries and counting to become world leaders in this field, and we are excited to work with the industry throughout the US to better understand how we can effectively tackle responsible gaming and problem gambling together.
"In Kindred Group, we have a leading example of an operator who is looking to engage a more conscientious approach and we're delighted to be working with them in the US."