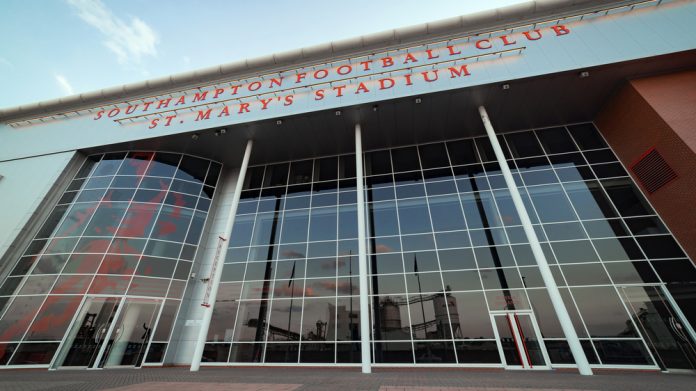 Southampton Football Club has announced its support for RecoverMe, a mobile health app that aims to empower individuals to manage gambling addiction from their pocket.
This will see the club contribute to support growth and accessibility of the app, and forms part of what the club calls "a responsibility to raise awareness of the support available for those that might need it".
RecoverMe, developed by three junior doctors, Minal Jain, Tejus Patel and Adil Nayeem, gives support for problem gamblers and aims to encourage them to seek help by providing a discrete option for support, with an aim to prevent gambling related harm nationwide.
Beginning life as a prototype over two years ago, RecoverMe is centred around scientifically-backed Cognitive Behavioural Therapy, which allows users to manage their addiction by reflecting on their gambling habits, challenging thoughts and feelings around gambling and accessing mindfulness sessions, as well as having access to an emergency helpline and self-help exercises.
Its bespoke design, structure and features have been developed in consultation with psychiatrists, psychologists and those currently struggling with gambling addiction in order to ensure the platform is as effective as possible.
Jain commented: "We wholeheartedly believe RecoverMe will provide a lifeline to those suffering in silence. It has been incredible to see how motivated Southampton are in creating this meaningful change and we are extremely excited to be working with them to do this and we hope this is just the beginning."
Investment from the club will be used to fund further development of the app, supporting the goal of adding extra features that can assist in an individual's recovery journey, in addition to subsidising the cost of the app for individuals who need support.
Furthermore, the club and RecoverMe will work together to expand, develop and raise awareness of the support that exists on the app for those struggling to manage their gambling habits, as well as extending its reach so that as many users as possible can benefit from it.
David Thomas, Southampton Football Club's chief commercial officer, added: "I am delighted to announce the club's support for RecoverMe. The club takes its responsibility to promoting responsible gambling extremely seriously and it is important that we are proactive in exploring new opportunities to implement our commitment to this cause. 
"We're proud to support the launch of the RecoverMe app and I am excited by the chance to work with an organisation so closely aligned to our values."