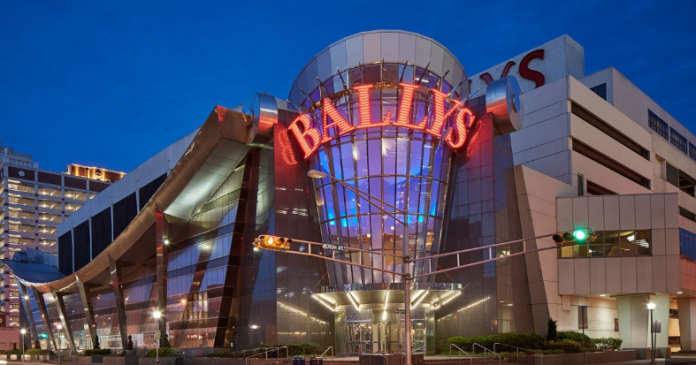 The recently rebranded Bally's Corporation has exploded into action, after revealing that it has entered a $125m definitive agreement to acquire Bet.Works, completed its $25m Bally's Atlantic City Hotel & Casino purchase, and secured a long-term strategic partnership with Sinclair Broadcast Group.
Lauded as the latest stage in its long-term growth, development and unification strategy, the deal for the US-based sports betting platform provider is expected to close during the first quarter of 2021, pending regulatory approval and other customary closing conditions.
Upon acquiring Bet.Works' proprietary technology stack and turnkey solutions, which includes marketing, operations, customer service, risk management and compliance, Bally's will become a vertically integrated sports betting and igaming firm, with physical casinos and online gaming solutions united under a single brand, thus enabling it to launch its B2B2C business model.
David Wang, founder and CEO of Bet.Works, who will serve as the CEO of Bally's Interactive upon closing the transaction, commented: "We are pleased to be joining the Bally's family, which has demonstrated a remarkable track record of growth and diversification with a proven management team. 
"We remain committed to creating the world's best sports entertainment products, as well as delivering innovative and exciting solutions for sports betting and igaming consumers across Bally's national footprint.
"Bet.Works will continue to offer our best in class solutions to our existing B2B clients and our future partners in the US market as we expand our reach into newly regulated states. 
"Our turnkey solutions, which include marketing, operations, customer service, risk management and compliance, combined with our dedicated launch teams, will ensure we maintain a leading position in the B2B sector while powering Bally's Interactive. Bally's is the perfect home for Bet.Works as it will allow us to continue to grow and innovate."
Furthermore, Bally's has also signalled its intention to capture a further share of the fast-growing US sports betting and igaming market after linking-up with Sinclair Broadcast Group.
The agreement will see Bally's integrate content into the 190 television stations that Sinclair owns, operates or provides services to across 88 markets and its sports networks.
This will allow both parties to jointly market, design and integrate products on a state-by-state basis' aiming to deliver varied online gaming experiences to local audiences. The 21 FOX regional sports networks will also be rebranded using the Bally's name.
"This arrangement represents an opportunity to revolutionise the US sports betting, gaming and media industries," said Soo Kim, chairman of Bally's Corporation's board of directors. 
"Sinclair, with its broad holdings of stations, channels and RSNs, provides immediate, national brand recognition that will support the development of Bally's player database for both our traditional casinos as well as our future online offerings, and ultimately deliver significant shareholder value. 
"We look forward to integrating our first-in-class, omni-channel sports betting and igaming offerings with Sinclair's expansive broadcast network to create a more engaging and tailored experience for sports fans, positioning Bally's to become one of the top US sports betting and igaming operators."
Finally, Bally's Corporation, formerly known as Twin River Worldwide Holdings, has also completed its long-mooted purchase of Bally's Atlantic City Hotel & Casino
As part of the transaction, Bally's also receives three sports betting and five iGaming skins in New Jersey. As previously announced, the company entered into strategic partnerships with Esports Entertainment Group and Sporttrade for sports betting skins, and PointsBet and theScore for igaming skins. 
Furthermore, Bally's also has an agreement in place with FanDuel to host a sportsbook inside Bally's Atlantic City, which will debut shortly. The firm expects these partnerships to be accretive to earnings.
"We strongly believe in the potential of the Atlantic City market and are confident that we can restore Bally's to its former glory," said George Papanier, president and CEO of Bally's Corporation. 
"We are pleased to close on this transaction, which represents the latest addition in our ongoing portfolio diversification strategy, and look forward to implementing our capital improvement plans to completely renovate the property with first-in-class amenities and offerings. 
"We have a proven track record of implementing strategic initiatives at acquired properties in order to drive growth and revenue improvements, and plan to bring the iconic property to a level not seen in years."