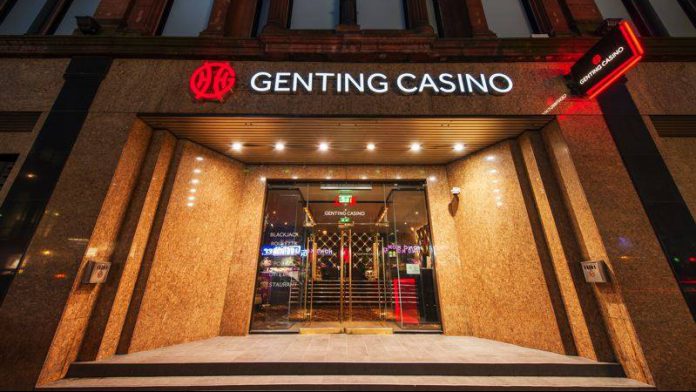 Spectators will be welcomed back to English sporting venues from next month as betting shops gain permission to stay open throughout the Tier system, however, casinos will have to shut down in the regions under the most severe restrictions.
This was announced yesterday by Prime Minister Boris Johnson who outlined the country's 'COVID winter plan,' which will come into force when current national restrictions end on December 2 and will expire in law at the end of March.
The Betting and Gaming Council has thanked the UK government for its decision to permit betting shops to remain open in Tier 3 areas, but has vowed to continue to press for the full and safe reopening of casinos too.
"Casinos are best-in-class amongst the hospitality sector when it comes to anti-COVID measures. There is no evidence that they contribute to the spread of the virus," Michael Dugher, BGC chief executive, stated.
"So it remains extremely disappointing that they are still being ordered to close in Tier 3 areas.
"We do welcome the decision to extend the hospitality curfew by an hour to 11pm, but we will continue to make the case that casinos are uniquely exposed to any curfew and we will press for their full and safe reopening in all parts of the country."
In order to remain open in those areas under the highest level of restrictions, betting shops will have to implement an extra level of an-COVID measures on top of those previously installed.
This will see the removal of chars and a ban on the broadcasting of live sport, which join hand sanitisers, Perspex screens, track and trace systems and strict social distancing.
Dugher explained: "This is great news for our customers in communities across large parts of England and for the thousands of people employed in high street betting shops. I know how hard in particular the DCMS battled for their sectors and ministers deserve our sincere thanks.
"On top of the stringent anti-COVID measures betting shops already adhere to, our members have agreed to further restrictions to limit any chance of COVID being transmitted in their premises.
"We now look forward to England coming out of lockdown next week, with betting shops back contributing to the Exchequer and playing their part in helping power the country's economic recovery."
Furthermore, the industry association has also backed the government's sporting announcement, which will see limited numbers of spectators be permitted to attend live events. 
This will see up to 4,000 people gain admittance to live sport taking place in Tier 1 areas, with that number dropping to 2,000 for those in Tier 2.
Dugher noted: "It's also great that limited numbers of spectators will be allowed back to watch live sport in Tiers 1 and 2. The ban on crowds has been devastating for sports like horse racing and football, so this sensible step comes at just the right time."
Adding: "It's great that some crowds will be allowed back to watch live sport in Tiers 1 and 2. The ban has been devastating for sports like horse racing and football, so this sensible step comes at just the right time."